Lupita Amondi Nyong'o is a Kenyan-Mexican actress. Her debut in big cinema was in 12 Years a Slave, for which she received an Oscar as Best Supporting Actress. She also played Maz Kanata from Star Wars universe and Nakia from Black Panther. For a long time, Lupita Nyong'o kept her personal life a secret, but recently the name of her new dating became known.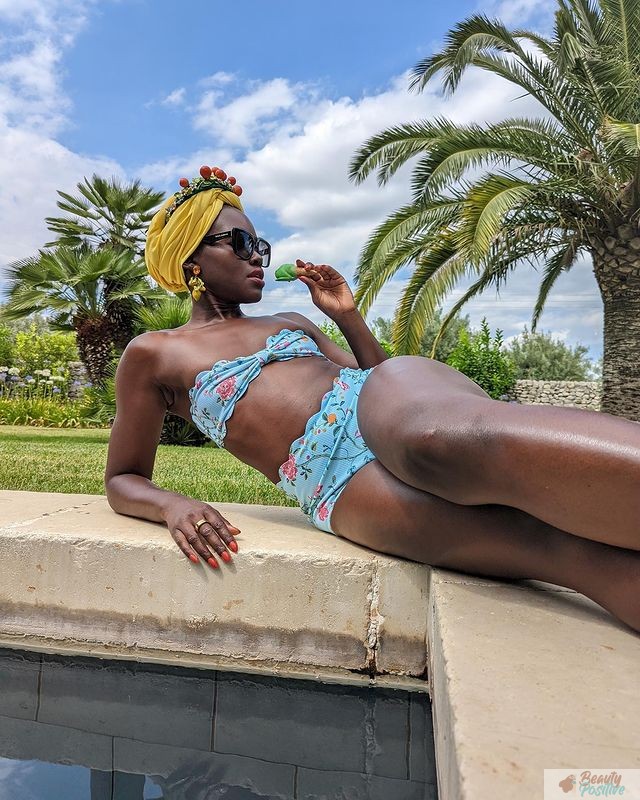 Must know about Lupita Nyong'o
The actress was born in Mexico but grew up in Kenya, where her parents are from. Her father is a professor and politician, and he influenced her to receive a good education. Lupita Nyong'o studied at Yale University and received her Bachelor of Arts degree. While studying in her senior year, Lupita successfully passed the casting for 12 Years a Slave by Steve McQueen, which was produced by Brad Pitt.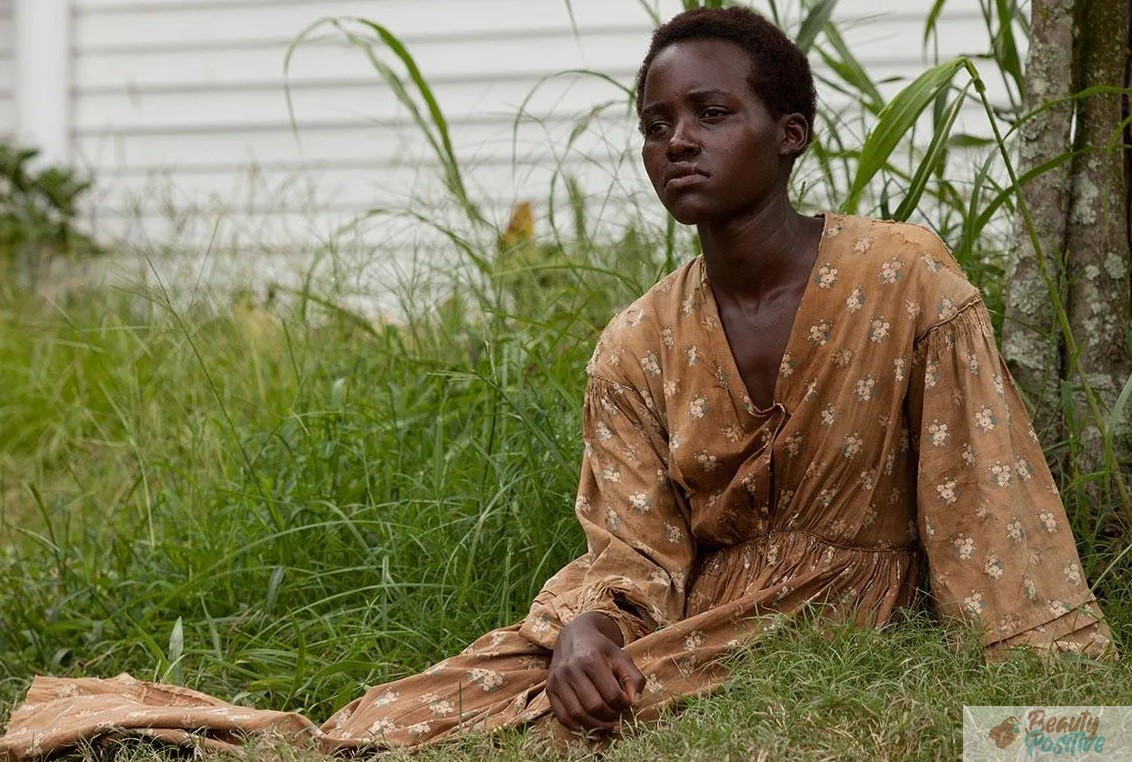 She had no filming experience before but she was playing at the scene of a student theater. Also she was shooting in a couple of amateur short films and once assisted on the film set. The role of Patsey was her debut in a big movie.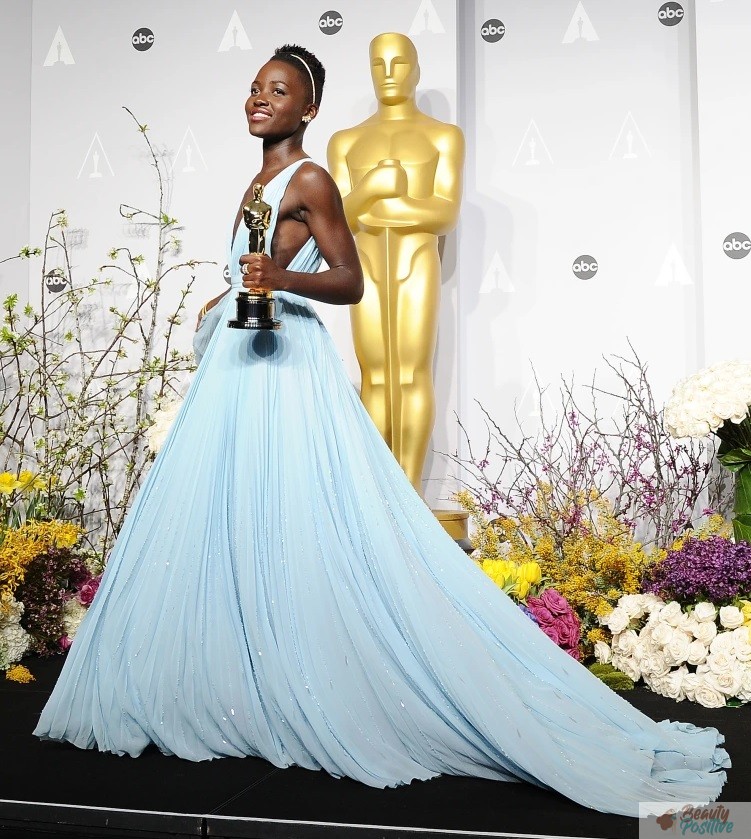 Millions people feel with her heroine who was an exhausted, shaved-headed slave, for whom the owner has forbidden feelings and his wife hates her and tortures her in every possible way. Michael Fassbender, with whom Lupita had many intimate scenes, said she is great and aspiring actress. There was real chemistry on the screen, because after the release of the film, Lupita and Michael were suspected of an affair.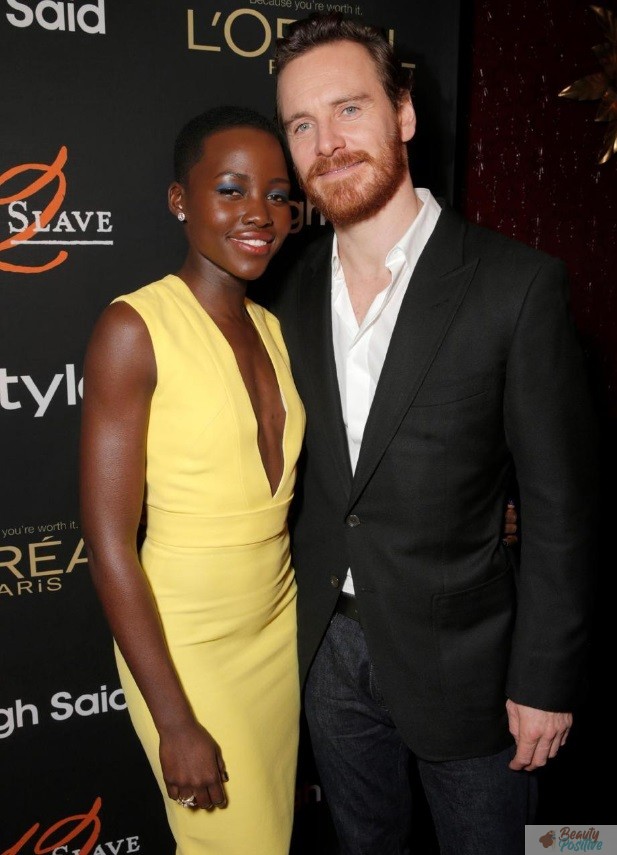 In 2018 the actress got the main role in the action movie Black Panther. And again Lupita showed the chemistry to her partner Michael B. Jordan on the screen made the audience gossip about their relationship, although their characters weren't in love according to the plot. The actors added fuel to the fire by appearing together at the premiere.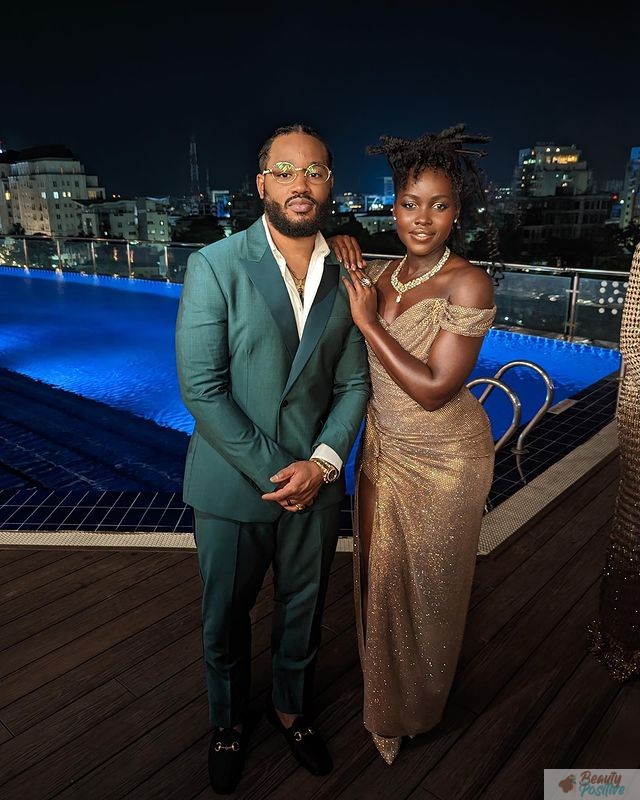 What about nowadays, Lupita is shooting in the prequel horror film A Quiet Place: Day One, photos from the film set have already appeared in the press. Also lately the pictures of new film of Zoe Saldana came in media.
Personal life of Lupita Nyong'o
The actress was spot in public with Michael Fassbender, Jared Leto and rapper K'Naan. With the lattest one she was even going to get married.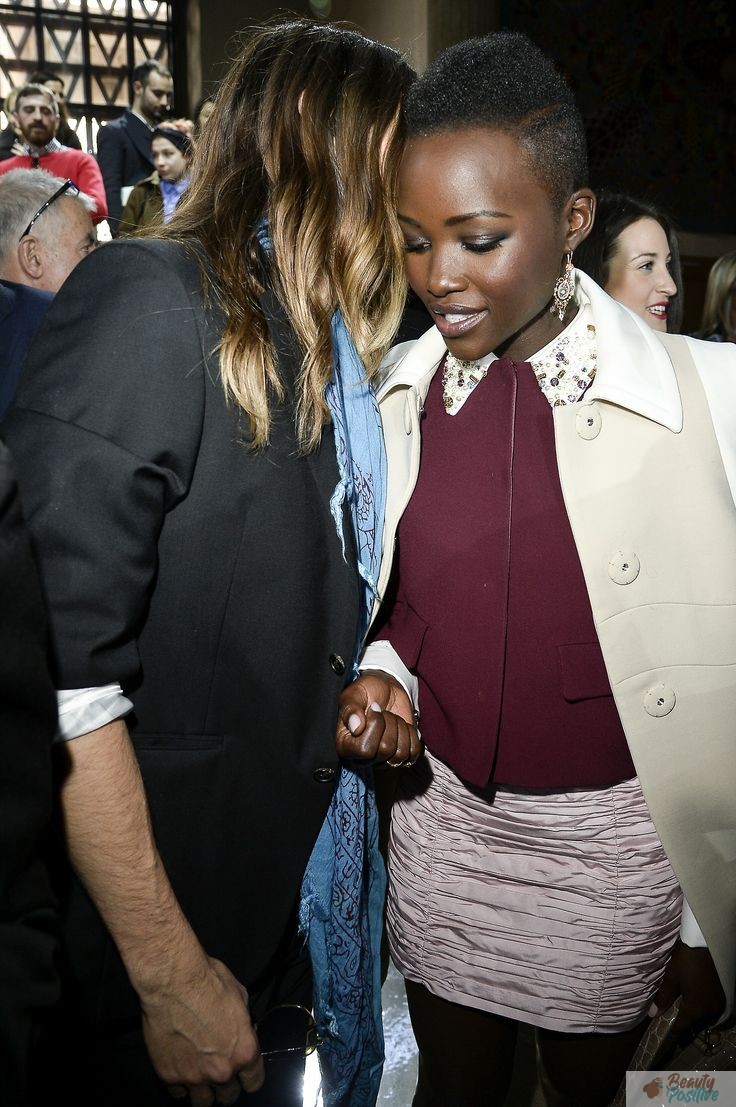 In 2019 the actress was s attributed to an affair with the singer Janelle Monae. Both women came together at the Met Gala festival and were stick to each other during the whole ceremony.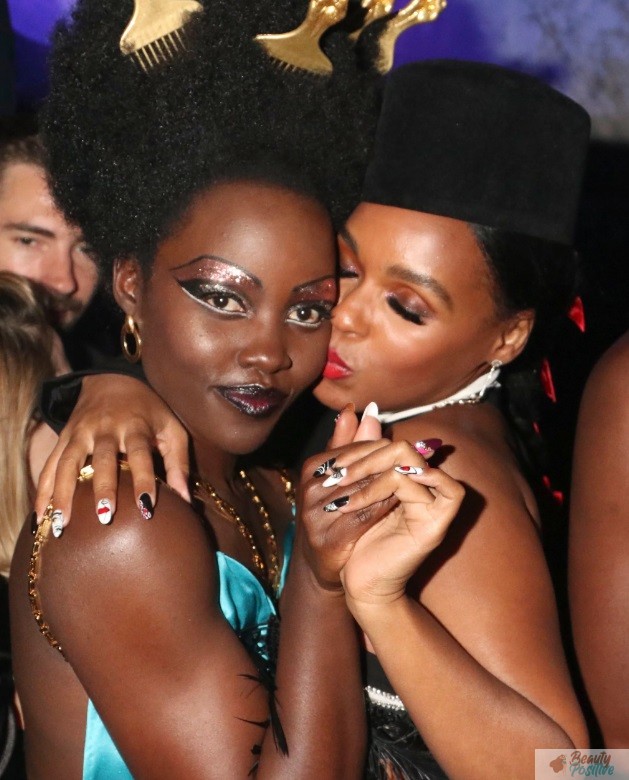 At that time Lupita Nyong'o declared that the major man in her life is her older brother Peter, with whom she had lived in New York for a long time.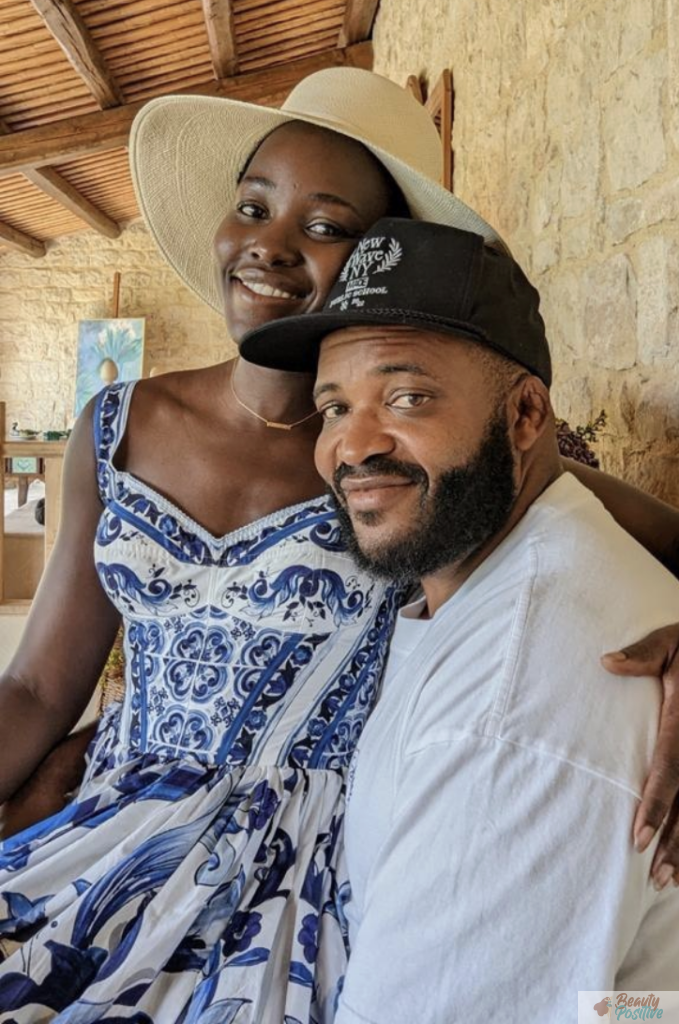 Is Selema Masekela the new boyfriend of 12 Years a Slave actress?
Recently Lupita Nyong'o has made a sensation announcing her relationship with Selema Masekela in public. Selema Masekela is an American television host, sports commentator, actor and singer. He is 51 years old while Lupita Nyong'o is 39 years old. It reminds us about age difference between Idris Elba and his wife.
Посмотреть эту публикацию в Instagram
As Selema Masekela said he fell in love with Lupita back in 2016, but failed to make an acquaintance with her.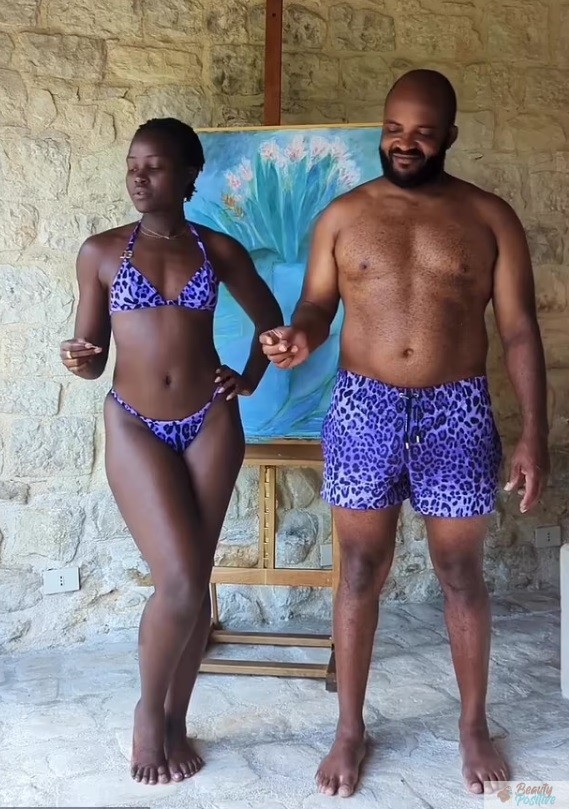 Now he is happy to date the firl of his dream. On his Instagram he wrote about his great love for Lupita: "Hearts are synched. My whole and actual love". We wish the couple happiness and big love!