Today is the finest hour for Megan Fox. An affair with the scandalous rapper Colson Baker led not only to a divorce from Austin Green, but also to a change in image. Meghan's new provocative and ultra-sexy style is in harmony with vicious facial features. It says that the star looks like this not because of nature at all. And, how it happens often, because of plastic surgery.
Megan Fox without plastic surgery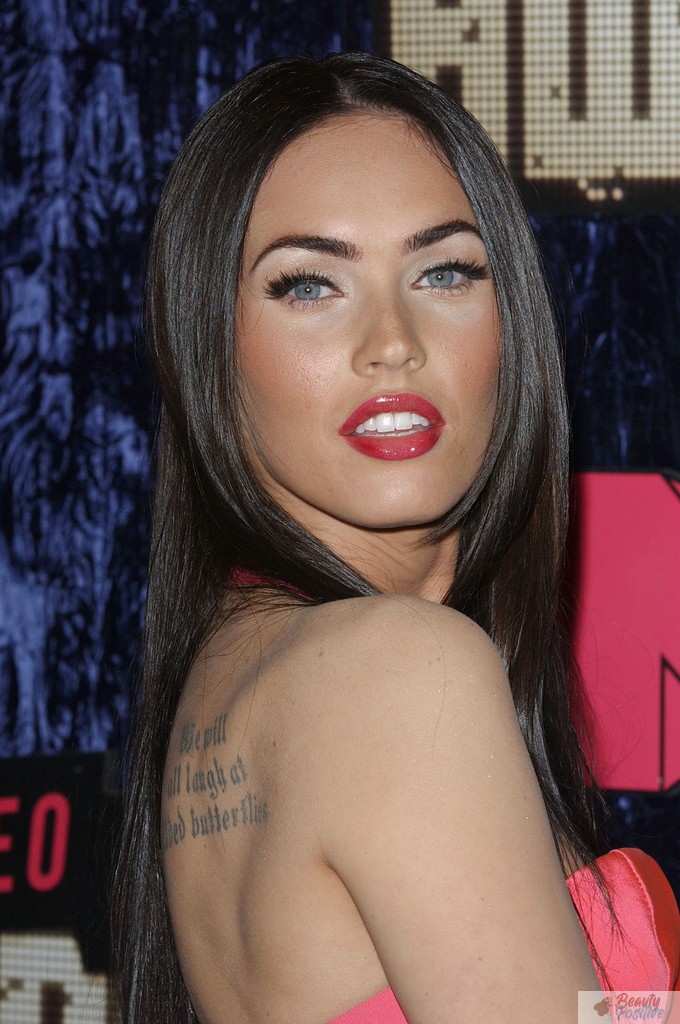 Transformers by Michael Bay came out in 2007 and received a huge success. Megan Fox played the main role and appears on the red carpet like a real bombshell. The actress looked impressive without fillers and implants. Her face and body were absolutely natural.
She got full lips, a nose with a slight bump and cute cheeks that later turn out into chiseled cheekbones. Megan's face looks flawless but something was missing for the image of a sex bomb …Moreover, the actress was a fan of Angelina Jolie, and dreamed of trying on the image of femme fatale.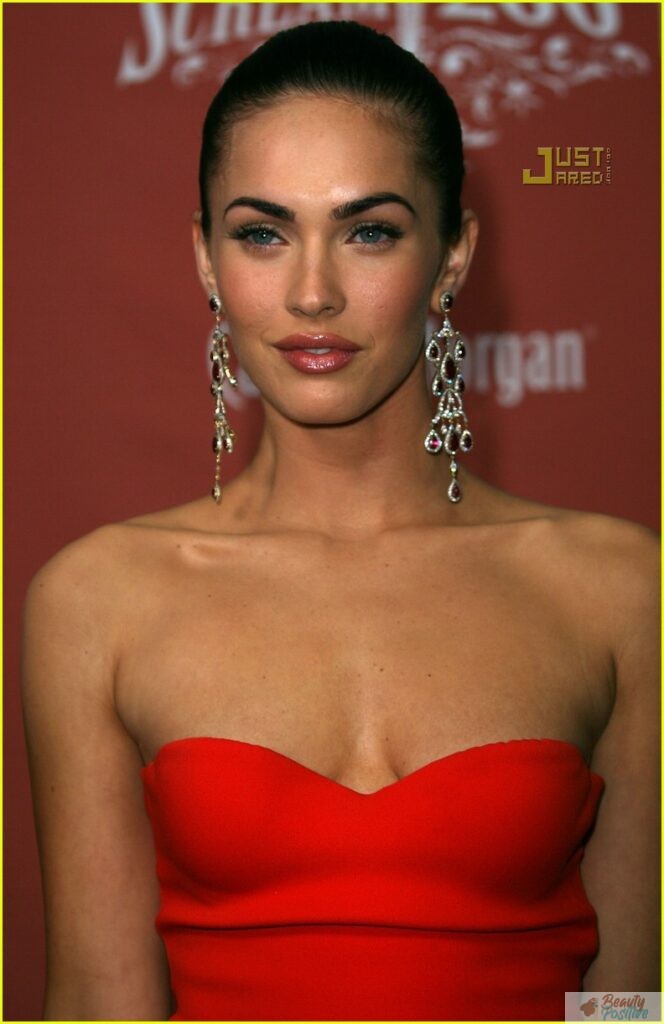 That's why Megan will later reshape her face almost completely. Every feature will be changed. Although, at the premiere of Transformers film 21-year-old star was absolutely natural and looked super hot.
What kind of plastic surgery did Megan Fox have?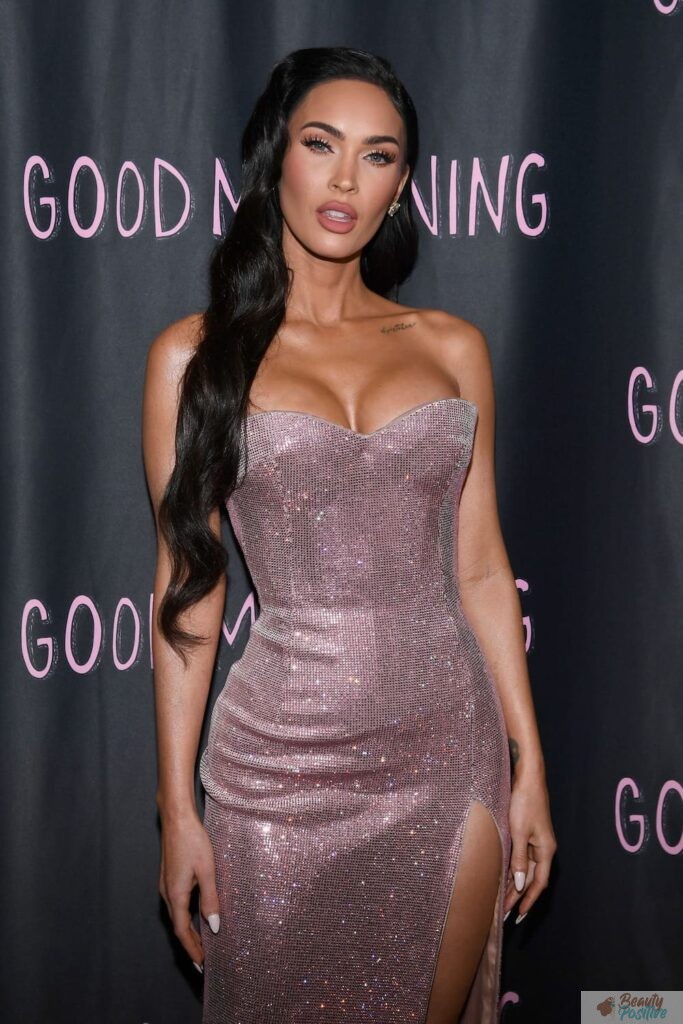 When experts analyze Meghan's "before and after" photos, they conclude that she has redone almost everything. The nose, lips, cheekbones and chin have changed. And traditionally she made Botox injections in the forehead.
In many interviews Megan said that she underwent 3 rhinoplasties to narrow and lift the tip of the nose, as well as remove the bump. After all the tricks, the star's nose began to meet the standards of modern beauty. Well, or approached the proportions of Angelina Jolie. By the way, Jennifer Aniston also resorted to rhinoplasty, but for other reasons.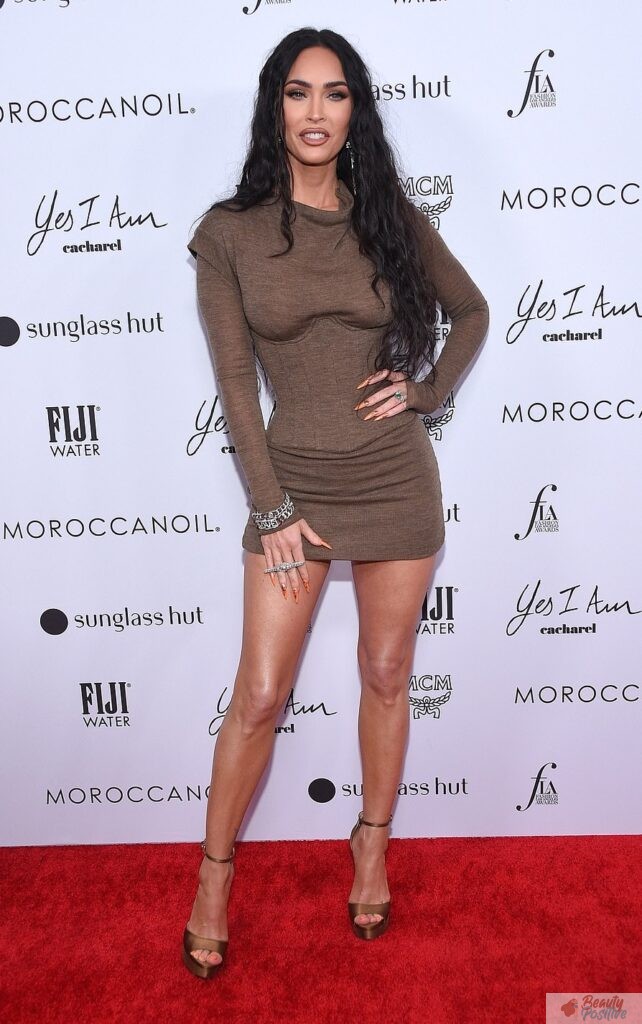 Then Megan Fox corrected her lips, making them bigger and plumper. The next step was mentoplasty – chin correction. Almost perfect by nature, the chin has become more narrow and well-defined.
The last time Megan Fox with cute cheeks could be seen at the end of the 2000s. Then she began to put fillers regularly to get chiseled cheekbones.To prevent wrinkles on the forehead, the star periodically injects Botox into this. By the way, the area around the mouth is also treated with Botox to correct a gum smile.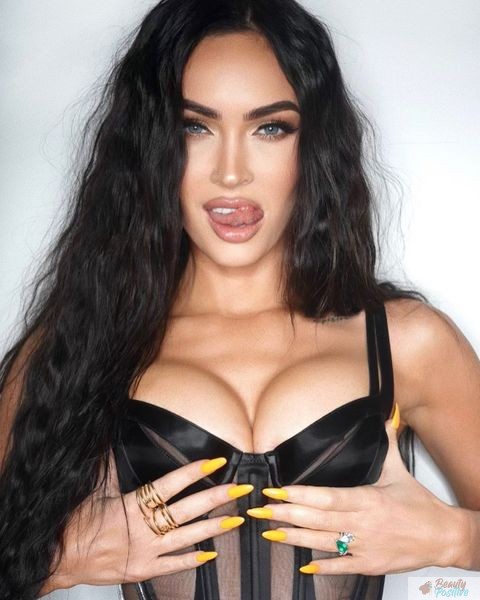 And the cherry on top are breasts implants. Sometimes the actress got rid of them, but then returned to them again. In 2014, for a role in Teenage Mutant Ninja Turtles, she had to put them on to create an image of sexy girl on the screen. Today she has implants of the third size, and they fit her perfectly.
Megan Fox today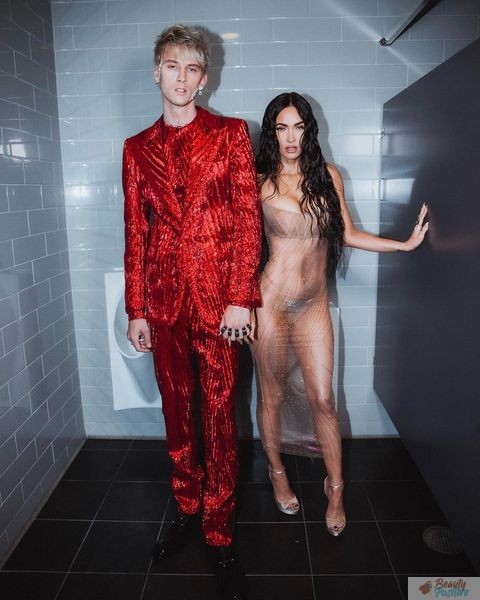 The 35-year-old actress shows off her perfect face and flawless figure on the red carpet. She often wears revealing outfits that let see every curve of her body. It seems that the actress is trying to prove to the whole world that she looks perfect.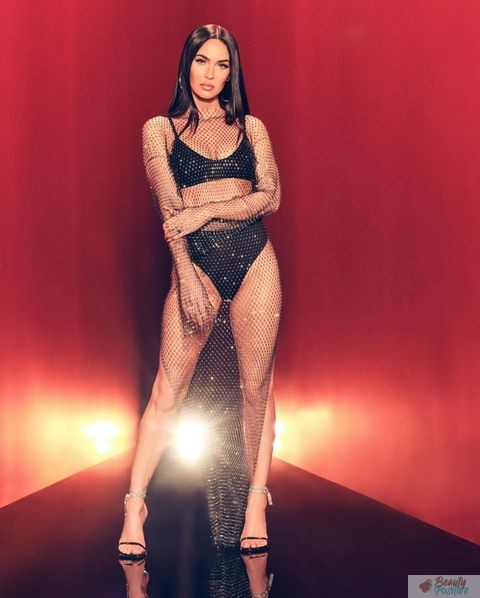 But she admits that she periodically has attacks of dysmorphia – hatred of her body. Just like Britney Spears who had a panik attack at her own wedding. Most likely the actress is addict of cosmetology and plastic surgery and there will be new changes in her appearances.
Посмотреть эту публикацию в Instagram
By the way, Colson Baker, who is 4 years younger than Megan, is completely satisfied with her look. But the actress strives for perfection, and therefore, who knows what she decides to correct in herself next time? Let's hope that Megan Fox stops in time and maintains at least a hint of natural beauty.