We all know that feeling. The feeling of disappointment after buying into the hype of a deep conditioner, only to find out it sits on top and does absolutely nothing for your hair. If you're like me and are used to conditioners (and hard-earned $$$) being washed down the drain from products that make promises and don't deliver, then I'm here to save you sis!
A few months ago, I came across the TGIN line of natural hair products. I'd been on the hunt for a moisturizing deep conditioner that actually lived up to its claims and still kept my natural hair moisturized after washing it out. I'd gone through a ton of deep conditioners that all let me down and was hesitant to try anything new. That's when I found the TGIN Honey Miracle Hair Mask. When I say this stuff is the truth, I mean it.
So What's TGIN Anyway?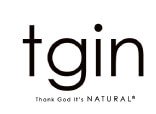 Thank God It's Natural, a.k.a TGIN is a black woman-owned hair-care line designed for women with kinks, coils, or waves. This brand has the works, from shampoo/conditioners to protein treatments, breakage serums, twisting creams, gels, etc.
I was surprised to find that this brand and deep conditioner have been on the market for years, and I only found them in 2021. I may be late to the game, but I'm definitely giving them all my coin because their Honey Miracle Hair Mask is now my #1 go-to deep conditioner.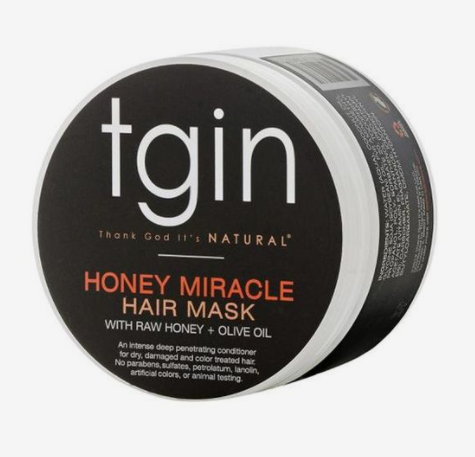 TGIN HONEY MIRACLE HAIR MASK
The TGIN Honey Miracle Hair Mask retails for around $18 but can occasionally be found cheaper in department stores like TJ Maxx. I first found it on sale for $11.99 and immediately snagged it. This deep conditioner has a very thick yogurt-like consistency, with a honey-floral scent. It is a moisturizing treatment and will not work as a protein treatment (TGIN has other products for protein).
As a matter of fact, the ingredients speak to its moisturizing power, as the first five ingredients are well known for moisturizing natural hair – Water, Honey, Olive Oil, Jojoba Oil, and Aloe vera leaf juice.
MelaninmoiTip: When looking for moisturizing products, ensure that water is one of the first few ingredients on the ingredient list.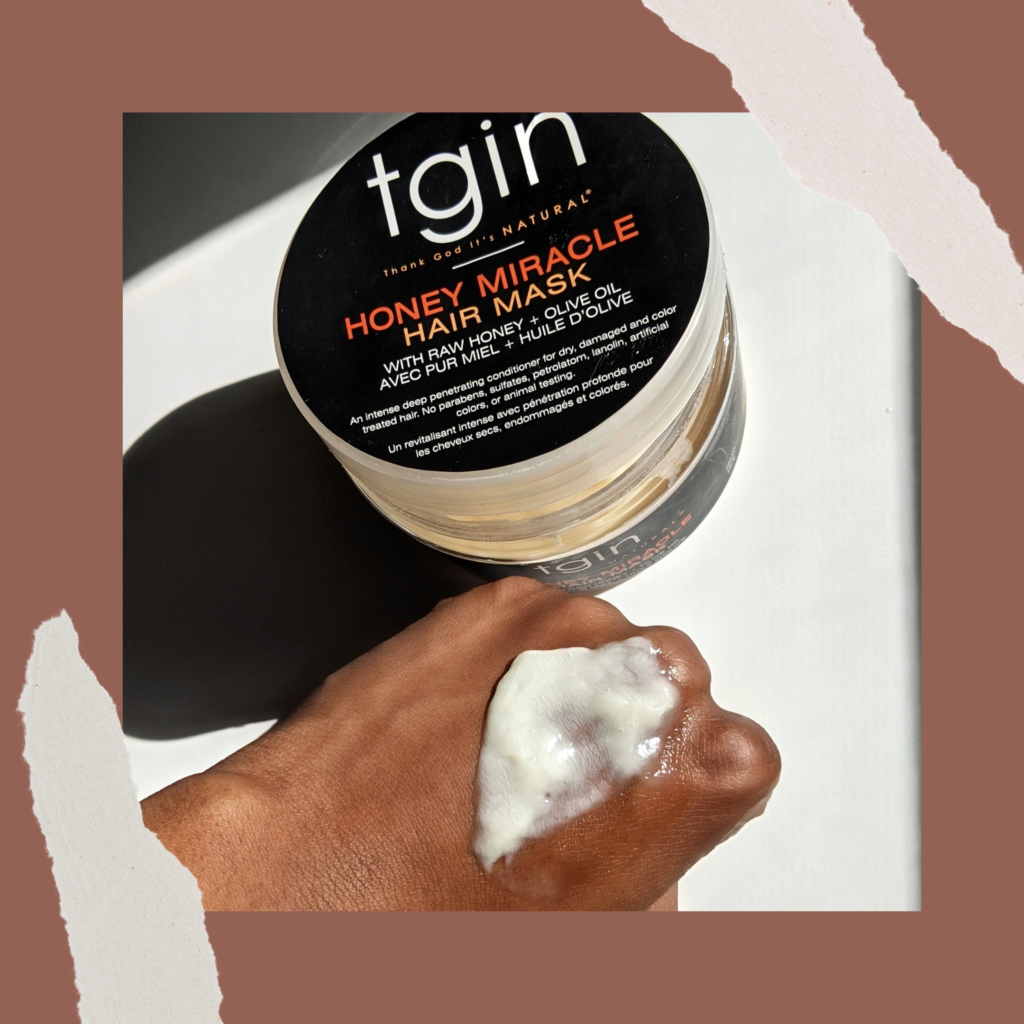 Benefits of This Hair Mask
According to TGIN, the Honey Miracle Hair Mask was formulated to:
BRING NATURAL HAIR BACK TO LIFE! Made with Raw Honey to moisturize hair, making it softer and shinier. Also reduces flakiness and dry, itchy scalp. Restores health and strengthens damaged and overprocessed hair.

REDUCE SHEDDING AND BREAKAGE! Ingredients like Olive and Jojoba oils provide vital nutrients to your hair, such as Vitamins A, E, and D to nourish and heal strands in need of repair. Keeps hair moisturized, less prone to breakage, and maintains length.

FRIZZ CONTROL! Reduces frizz by smoothing the hair cuticle, and adding natural shine.

CONDITION HAIR DEEPLY! Olive oil deeply moisturizes by penetrating the hair shaft, while the jojoba oil seals and locks the moisture in and adds shine. Also, detangles and hydrates dull, unmanageable hair for a healthy, beautiful look.
How To Use The TGIN Honey Miracle Hair Mask
*For reference, I have dry, low-porosity 4C – 4Z natural hair that typically takes prayer and a miracle to absorb moisture*
The Honey Miracle Mask can be incorporated into your wash day routine at whatever point you use a deep conditioner (DC). There are two ways I've successfully used this mask:
Detangle

→ Shampoo

→ DC with TGIN Honey Miracle + Heat.

Shampoo →

DC with TGIN Honey Miracle + Heat

→ Detangle with DC still in hair.
For method #1, if you have a detangler you already love, then use this deep conditioner after your shampoo step.
For method #2, if you're a natural who likes to detangle as one of the later stages of wash day, this TGIN honey miracle mask pretty much doubles as a detangler. The thick, smooth, slippery consistency of this deep conditioner, especially coupled with the heat, will melt any tangles or knots, making the detangling process a breeze.
For those with low-porosity hair, use this deep conditioner with heat for maximum hydration. Each time I've used this hair mask, I've always used either a standard at-home hooded dryer or a hair steamer. My preference is a hair steamer, however, a regular heating cap will also do the trick. If none of these are available to you, simply use a plastic bag over your hair to trap the heat. I guarantee that your hair will still come out incredibly soft.
For those with medium-high porosity hair, you may not even need any heat for this deep conditioner to work wonders on your hair.
TGIN: Takeaway
If you've been searching for a moisturizing deep conditioner that actually works, then the TGIN Honey Miracle Hair Mask is THE ONE. This mask infused moisture into my hair strands and transformed them from brittle and dry to soft and springy. It also works well for all hair porosities, so you can't go wrong with this.
Overall, this is highly recommended to get your softest, most hydrated hair yet.