"This seminar summer blew my mind."

"This seminar is genius."
Those were just some of the comments from the 14 students from all over the US who came together for 12 days to read 26 authors and hundreds of pages of text all on the topic of liberal arts education, faith and reason, and how to build integrated communities of learning.
Scala's 2021 summer seminar was an experience of our total humanity in a world that feels so fragmented. We experienced a microcosm of liberal arts education: exalting the life of the mind as a good in and of itself; being challenged to sharpen our thinking and see questions from a variety of perspectives; sharing community life in a way that intentionally supports our own personal vocation to use our knowledge in a way that serves humanity; intentionally living the questions we discussed; and, finally, vowing to take our insights back to our daily lives.
The big questions guiding our summer seminar included: What are the ends of education?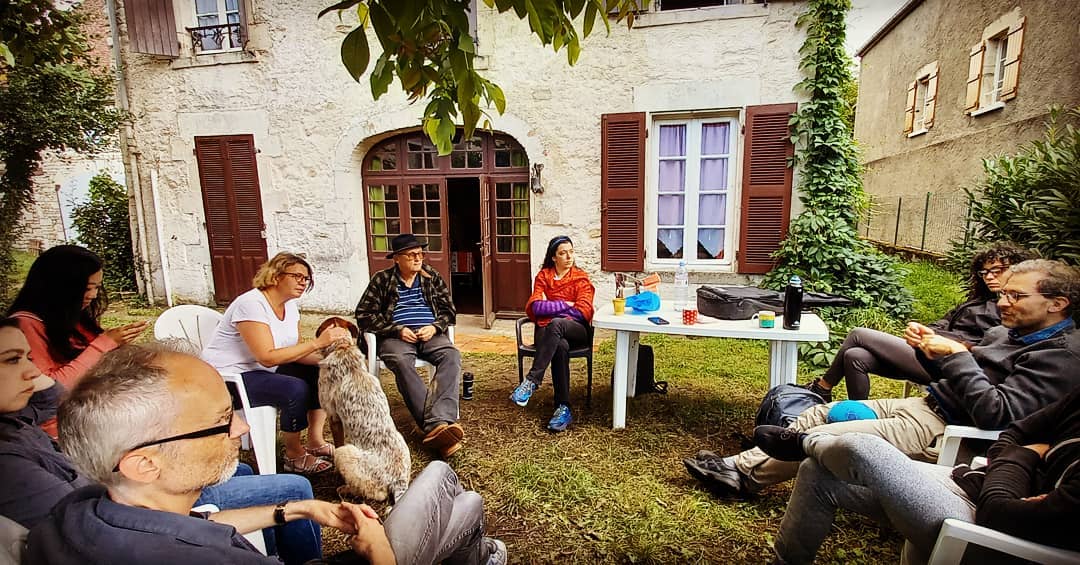 What do concepts of the human person have to do with education? What do friendship and community have to do with education? Does a liberal arts education look like in an educational system dominated by specialized fields of study and focused on credentials and skills?
One of the unique features of the Scala seminar "Rediscovering Integral Humanism" is that we live the questions we are asking. Students were challenged with 21 seminar sessions in only 12 days. We engaged in a close reading and open, civil discussion of texts by renowned authors like John Henry Newman, Jacques Maritain, Paolo Freire, and Luigi Giussani, all of whom—whether we agree with them or not— lived the model of education they promoted.
We began our journey with four days at Oxford University.
Because of its endless possibilities to indulge the intellectual lifestyle, I dubbed Oxford "Las Vegas for Academics." In our short time at Oxford, we enjoyed the company of scholars such as Ian Ker, Brother Samuel Burke, and Christian Sahner, all of whom led one of our sessions and also joined us for informal conversation over meals and pub visits. During our free time, we strolled through the meadows at Christ Church, enjoyed Evensong at Magdalen College, visited the Tolkien Museum, and grabbed a pint at The Eagle and Child Pub (where C.S. Lewis and G.K. Chesterton forged their friendship). These shared experiences formed what St. Augustine called otium—a kind of leisure that brings a contemplative outlook to the topics we studied.
By next moving the summer seminar for 8 days to Ampleforth Abbey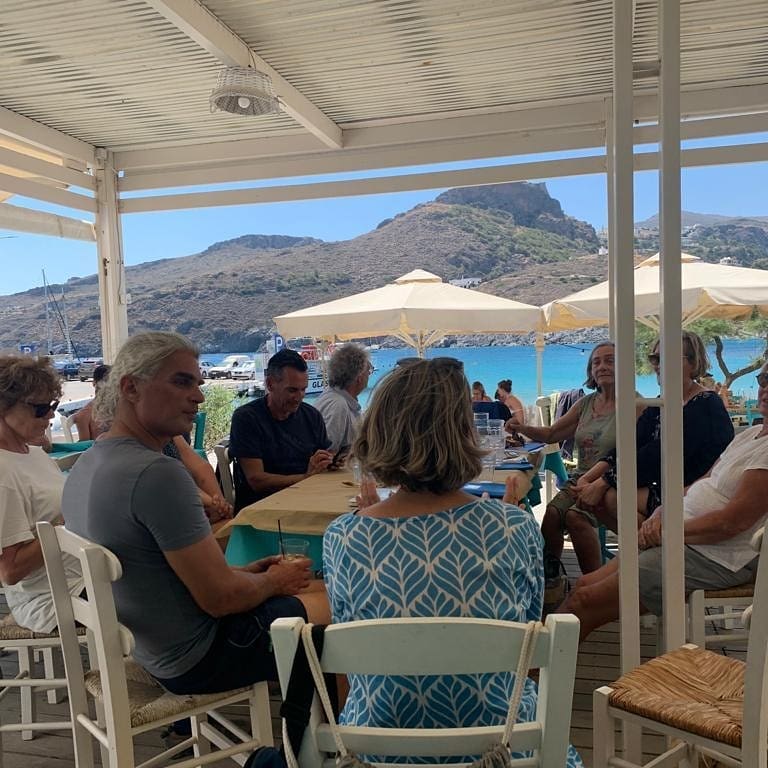 a Benedictine community near York, we solidified the contemplative approach to learning we discussed in readings from authors such as Jean Leclerq and Marilynne Robinson. The endless distractions of Oxford melted away quickly as we settled into the monastery's guest house on its 2,000 acre property. At Ampleforth, our intense discussions of philosophical anthropology and the crisis of modernity were only interrupted by family-style meals, long walks to the lake, spontaneous singing in the abbey church, two educational field trips, and praying on our own, together or with the monks. One field trip to Castle Howard aimed to shed light on the themes of friendship so central to the famous novel Brideshead Revisited that was filmed as a TV series there. We also visited Rievaulx Abbey, which was founded in the 12th century and was the home of St. Aelred whose book Spiritual Friendship is a classic we read during the seminar.
Sharing not just our thoughts on readings, but every aspect of our lives
During intense immersion in a rural monastery brought out our own personal questions about our vocations—both our specific fields of study and our deepest desires for happiness and community. Living these questions surrounded by traditions that are at least a thousand years old led us inescapably to connect our own vocations to the past, present and future.

We spent our final weekend at Ampleforth in a deep reflection of what we had learned, first writing short essays about our favorite authors from the summer seminar that will impact our own fields. Then we celebrated the learning and the friendships through an afternoon festival of outdoor games I dubbed "Scalapolooza." The hours spent running, playing and laughing together subsided as the sun began to set over the English countryside and we hiked in silence for almost an hour to a nearby lake. Back at the guest house, we shared final personal reflections and prayers, gave thanks for the ideas and people that had transformed us, hugged goodbye and made resolutions to keep practicing what we had lived together.
As I told the students, departing meant not the end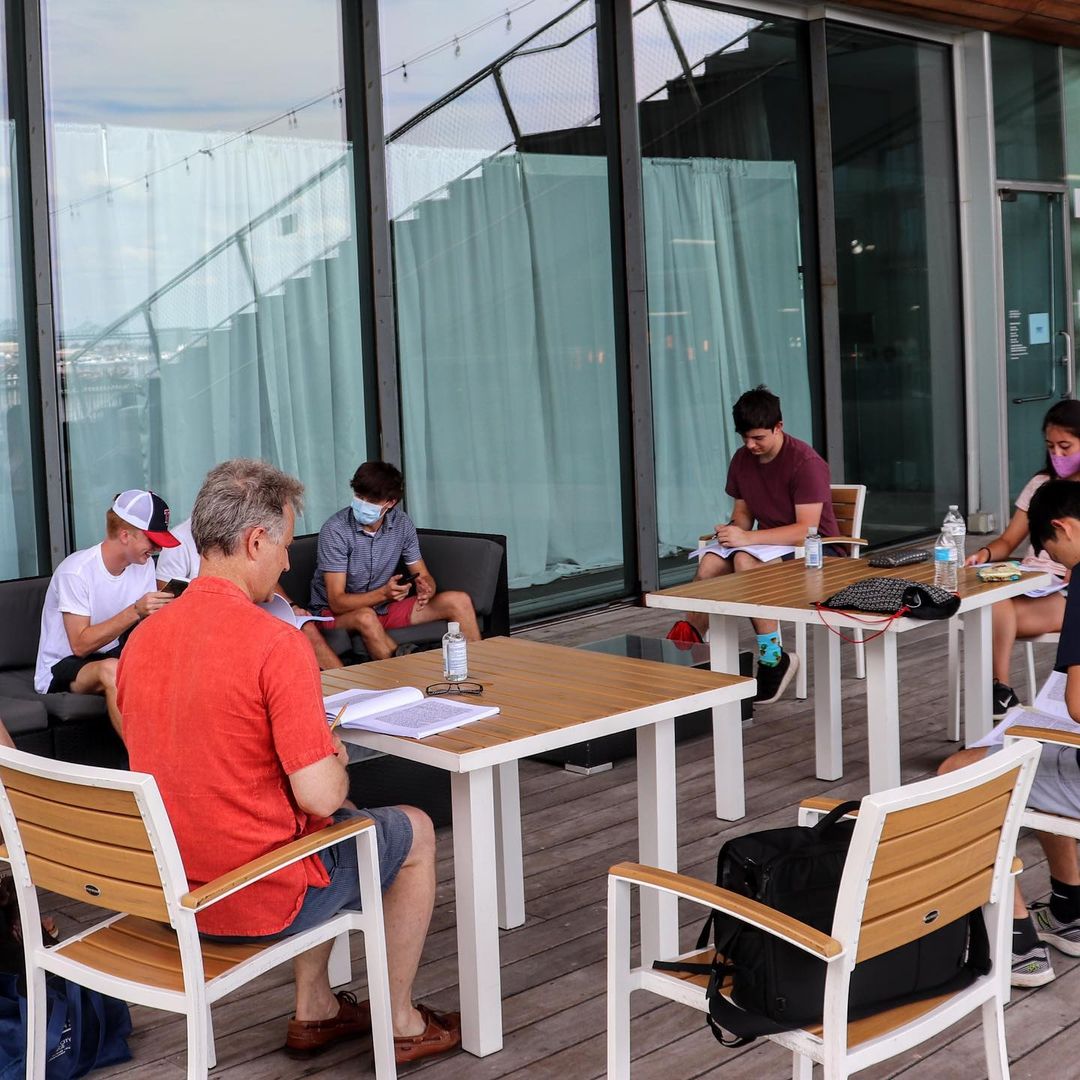 But the beginning of living these questions in our own environments. My final words to the group were to go forth in love to a world that feels polarized, divided, angry, and confused. Despite the many challenges we each face, our experience continues to live on to the extent we share the important ideas we discussed. Live the questions we asked in our own contexts.