"A good traveler has no fixed plans and is not intent on arriving."
― Lao Tzu
I think there is something so special about exploring your own "backyard". No matter where I travel globally I am always happy to come home to Canada. With Canada celebrating it's 150th this year, seeing more of my homeland seemed like a no-brainer!
The cherry on top was being able to travel with one of my longest, best friends, Jessica. We have been talking about traveling together for a long time now. So when we found out we were both free, we jumped at the opportunity!
I managed to find the most adorable bed and breakfast just steps away from the famous Fairmont Frontenac in the heart of Old Quebec. We were hosted at the Manoir Ste. Geneviève and were absolutely over the moon when we saw our room. The decor screamed French style, and we simply couldn't get enough.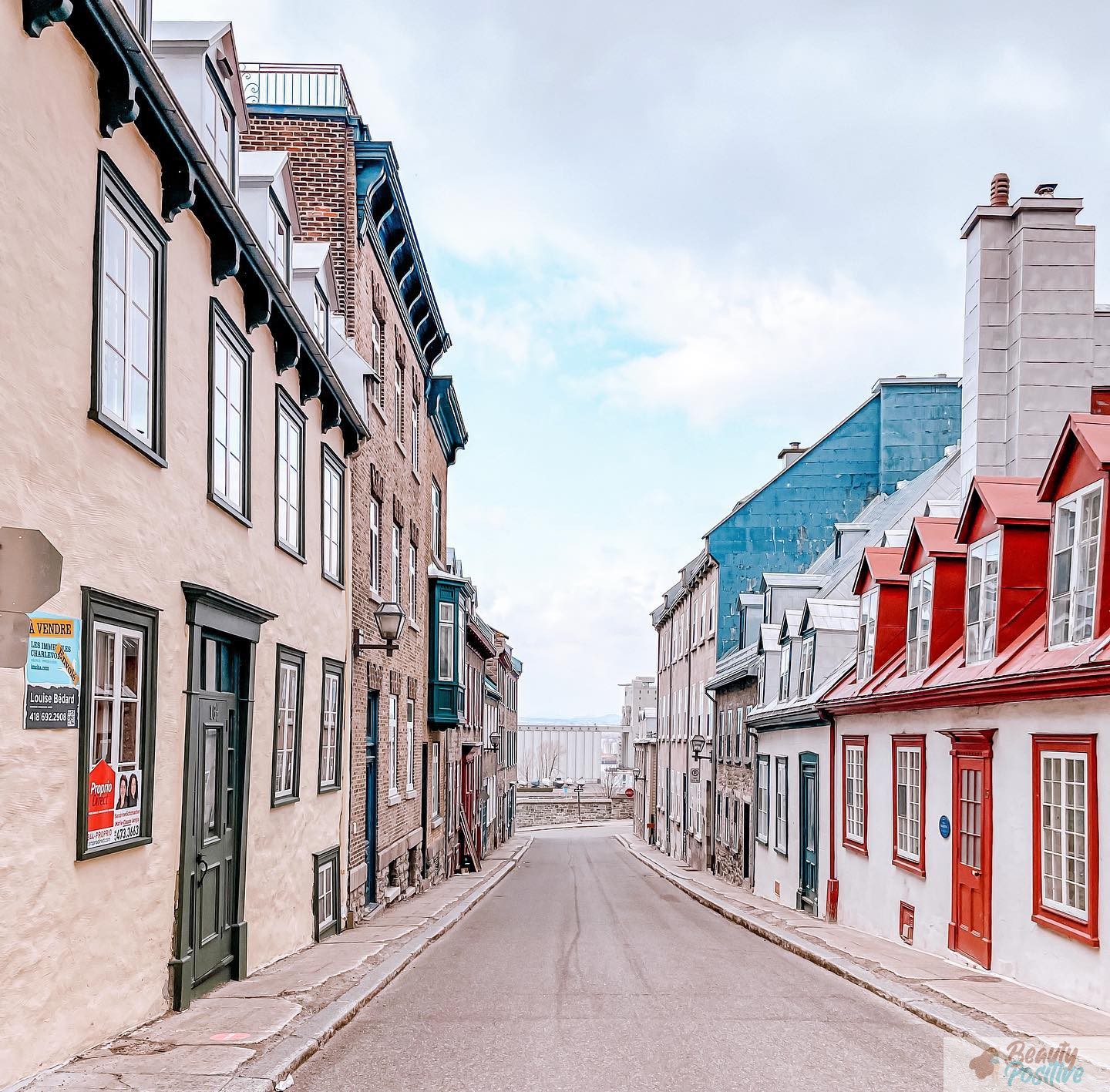 This seven-room hotel is owned by a couple, John and Sheila, and they are absolutely delightful. However, I think when we screamed, "We got the cute room!" as soon as we walked in the door, John concluded we were nuts!
My travel bag is the 'Preston' from Eve Cork – And I absolutely love it!
We arrived at our hotel around check-in time and immediately sought out somewhere to eat. I think the biggest travel tip I can suggest is, find someone who is easy to travel with. It can make all the difference.
You want to find a travel buddy who can go with the flow but also make decisions and do their research.
That night, we had the most incredible catch-up over milkshakes and burgers at Le Chic Shack. The atmosphere was great and the food was just what the doctor ordered. Our main goal upon arrival was to explore the city and make our plans for the next two days. Believe me when I say, this city will steal your heart!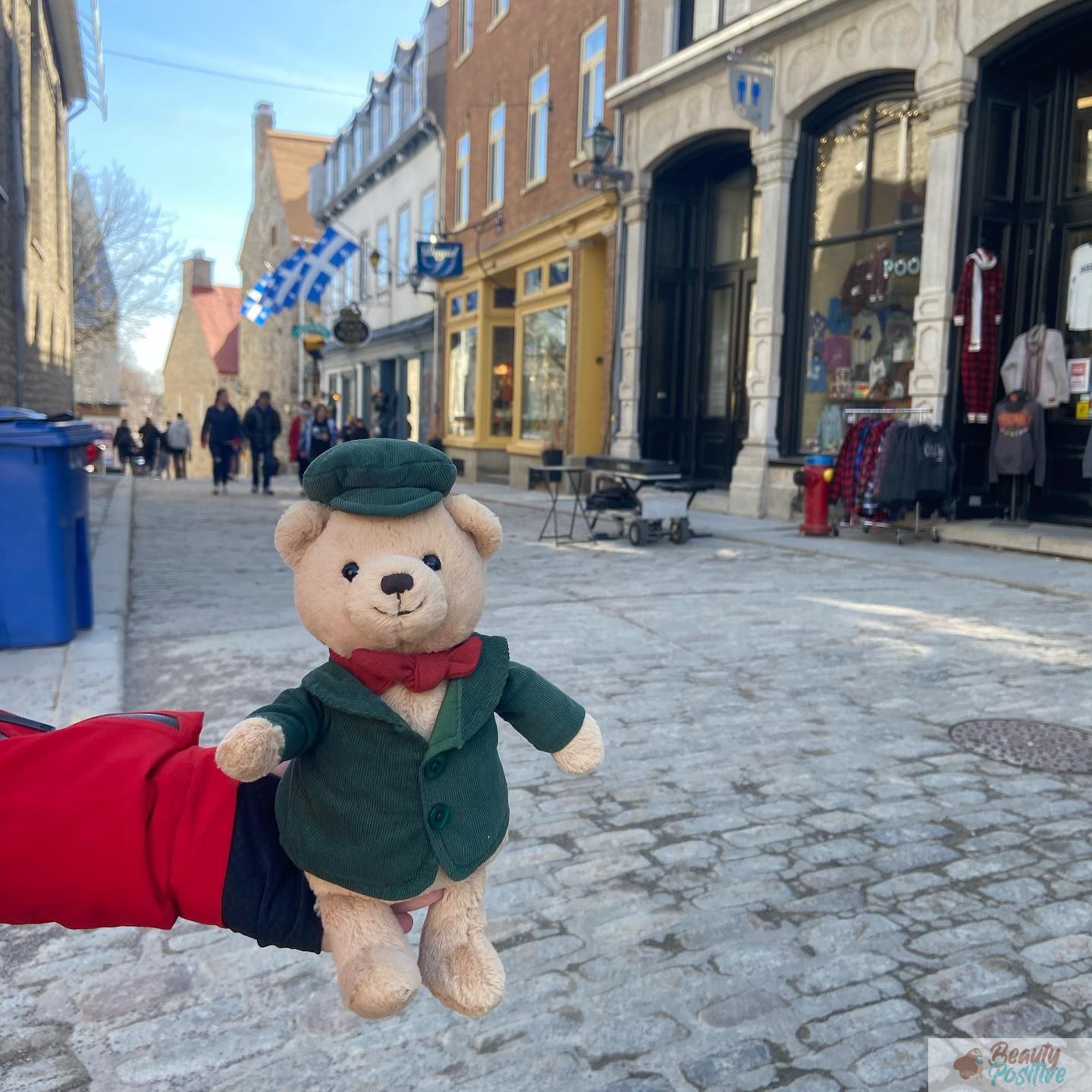 After our dinner, we walked back alleys and grabbed some gourmet beverages at one of the cities hot spots – La Maison Smith. With two locations in the city, you will be hard-pressed to walk through town without someone carrying a Smith to-go cup.
I am a firm believer in getting a good sleep before starting off a trip. I much rather get to sleep a little earlier versus staying out late. This way, you can start your day off running! Especially with it being winter, you have to count on the sun going down earlier. This means those morning hours count big time! Thankfully, Jessica and I were on the same page with this!
OUR FIRST FULL DAY | EXPLORING OLD QUEBEC
Okay, so I couldn't go to French Canada without bringing a little French inspiration to my style!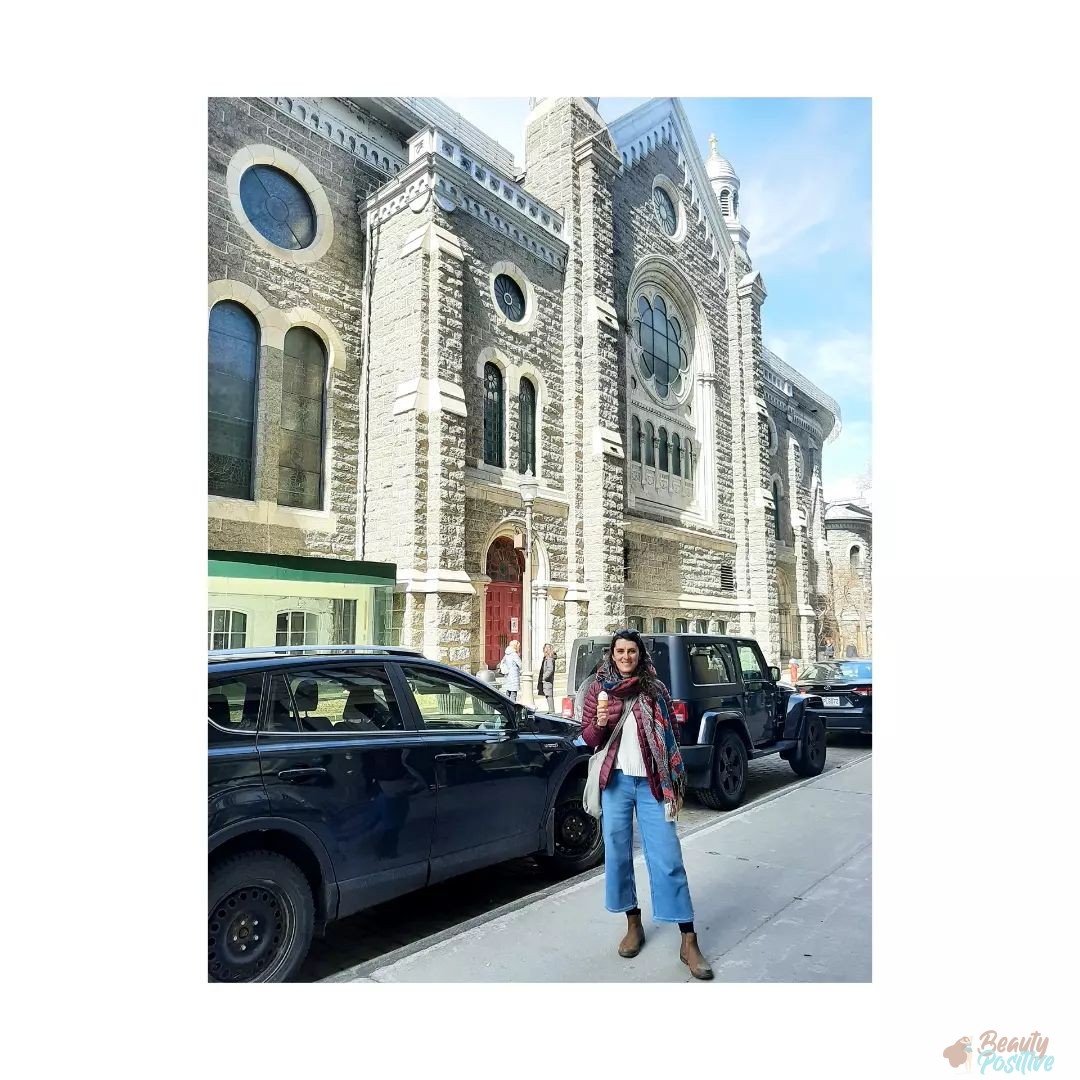 Yes, I bought a beret. Yes, I love it and I have no regrets!
To be honest, I actually loved this beret, and it was warm enough to battle the Quebec cold! This green wool beret is from Forever 21, suede gloves are from Forever 21, and the scarf I found while traveling through Ireland with my Dad.
OLD QUEBEC DOOR ENVY
Old Quebec is like exploring a city in Europe. There is so much charm at each turn! Both Jessica and I thought we were in a different country! I think I took 100 photos of doors alone! #DoorEnvy
ALL OF THE CRÉPERIES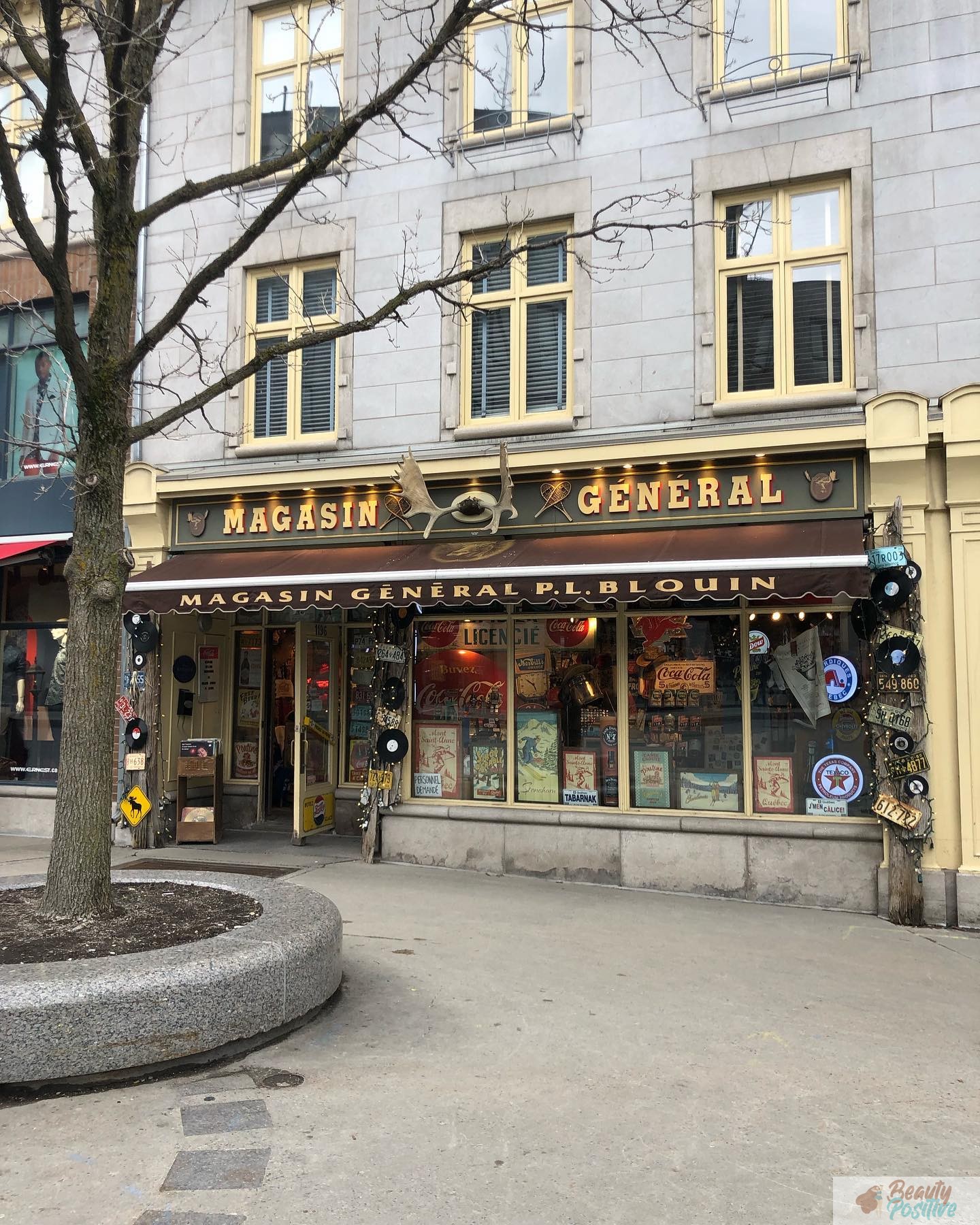 When traveling through a city, the main goal is usually to find a good place to eat. We enjoyed our first breakfast at a small traditional French Canadian spot called, Au Petit Coin Breton. The whole trip, I swear we were looking for crêperies or places serving poutine! As you can see below, this time I opt for the Eggs Benedict – and had no regrets!
FALLING IN LOVE WITH MAISON DE LA LITERATUR
One of the best things you can do is take advantage of social media when you travel. I am always looking for suggestions from friends and family when I go away. But, if they haven't been where I am going, I reach out to my Insta-family or travel sites. Instagram is where I found our next stop!
I fell in love with this white scene the moment I saw it! The Maison de la Literature is nestled away off a side street but is worth checking out. It was even fun looking up some travel books on Quebec.
I wanted to bring some of my favorite knits with me because I knew it would be a chilly trip. This green knit is from Forever 21 and has an awesome tie-up detail on the back. (Comparable look).
CARNAVAL QUEBEC FUN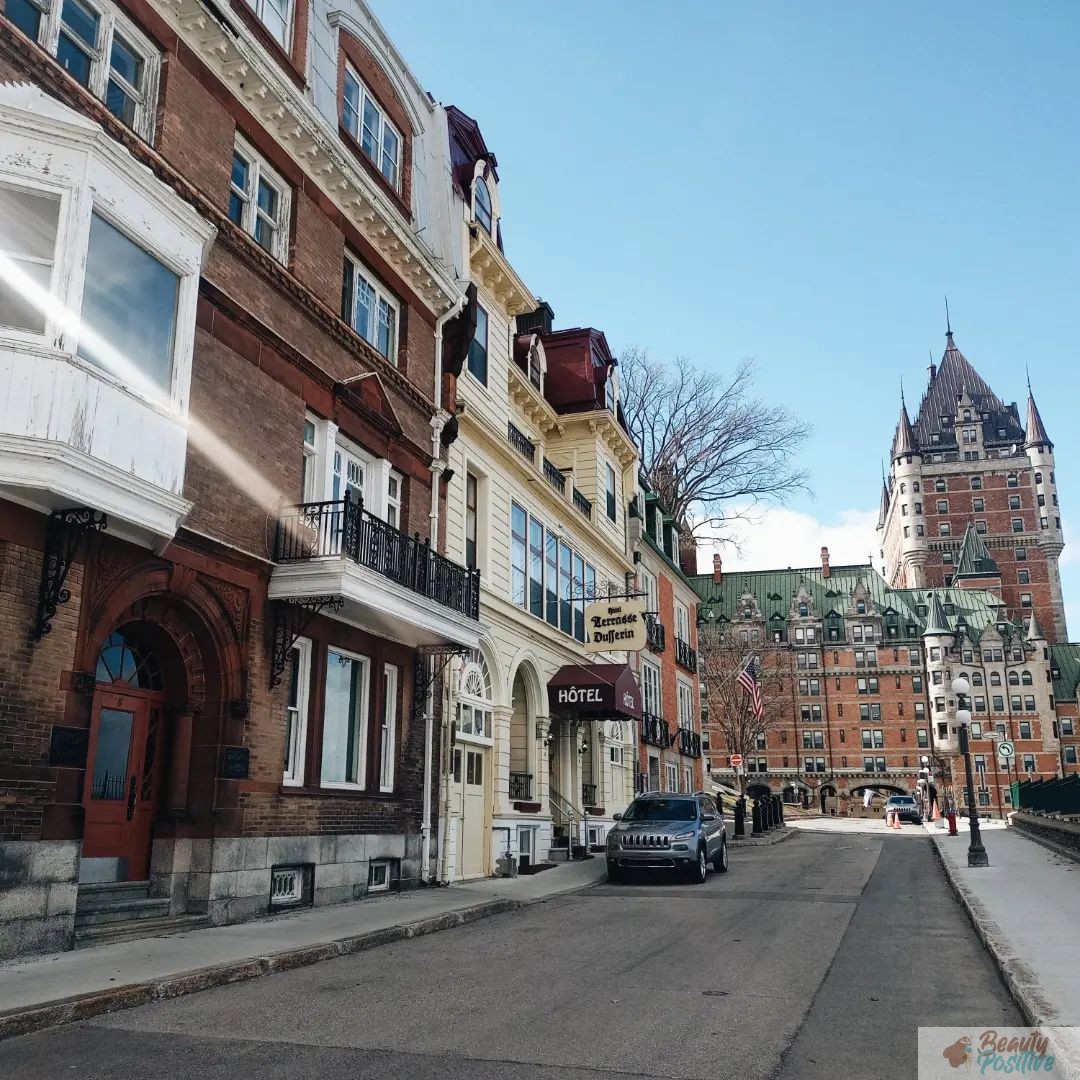 The fun really began when we stopped at Carnaval! Truth be told, we actually didn't know Carnaval was happening when we first booked the trip. However, it was the best thing that could have happened! There were so many festivities happening. Our favorite part would have to be the Ice Castle and the Ice Bar – but that's just us! We also though the mascot of Carnaval was hilarious because he was everywhere and would shout his name every time we saw him! Bonhomme became our Bon-homie!
Carnaval Quebec started on the 27th of January and runs all the way until January 12th.
HIGH TEA AT THE FAIRMONT FRONTENAC
Our whole day was planned around our booking at the Fairmont for high tea at 2pm. If you want to book a high tea I highly suggest looking into it well in advance. The bookings filled up quickly so we were thankful to grab a reservation.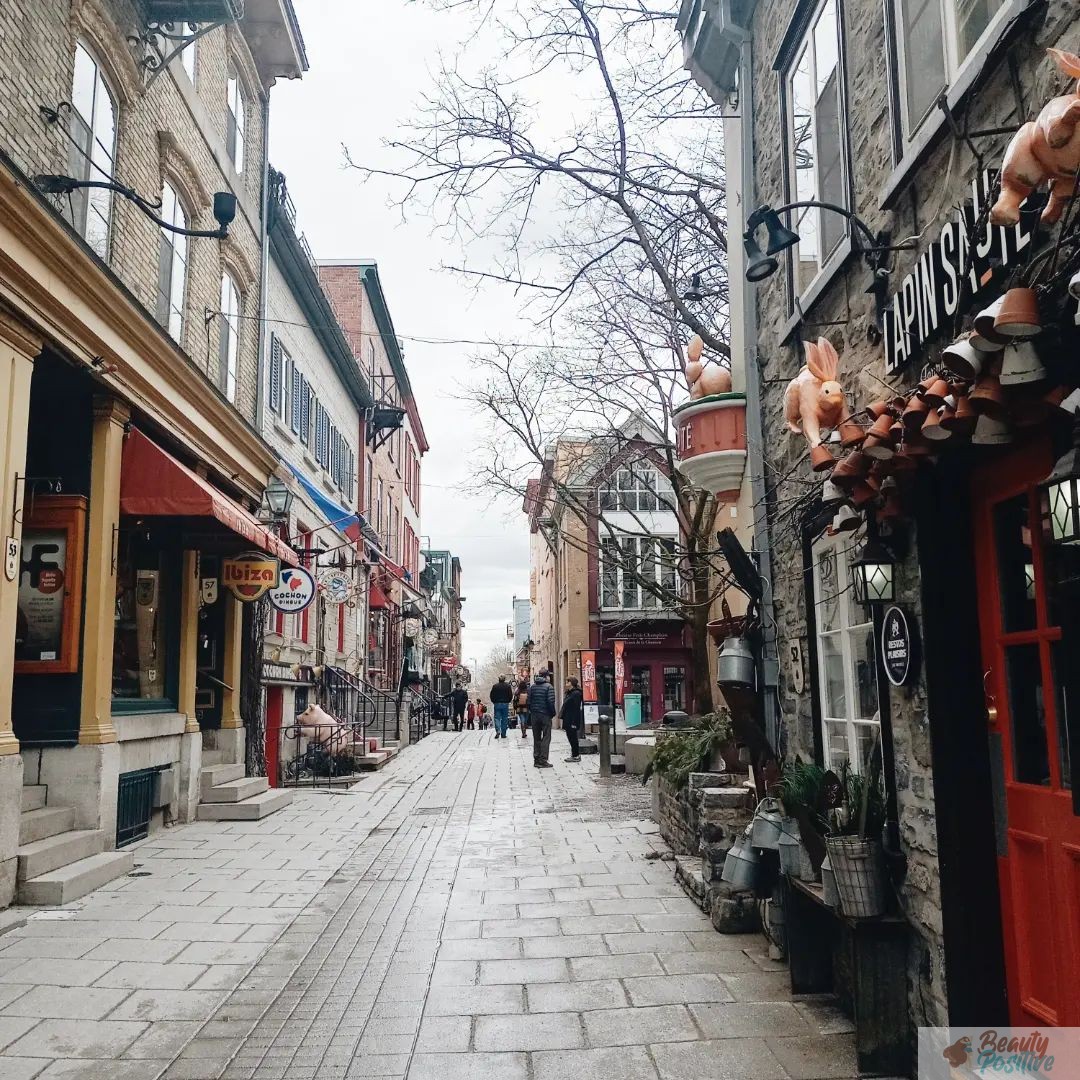 If you are looking to book a high tea keep in mind you are going to pay a good chunk of change for an overall experience. Don't expect too much out of the banquet. Really, we wanted to have a drink inside the Frontenac and thought this would be the best way to do it. If you go into it knowing you aren't going to be stuffed by the food you can just enjoy the scenery and the company.
SHOP THIS LOOK
This look was one of my favorites to create. I wanted to incorporate something with this tweed looking pattern. I found this jumper at Forever 21 and layered a simple white collared shirt from Banana Republic. I matched my favorite high knee, Aldo black suede, boots with these floral detailed tights from Forever 21. Because of the outfit following a black and white theme I boosted the look with my favorite red lip, L'Oréal's Blake's Red and a small blush sling bag by Aldo Accessories.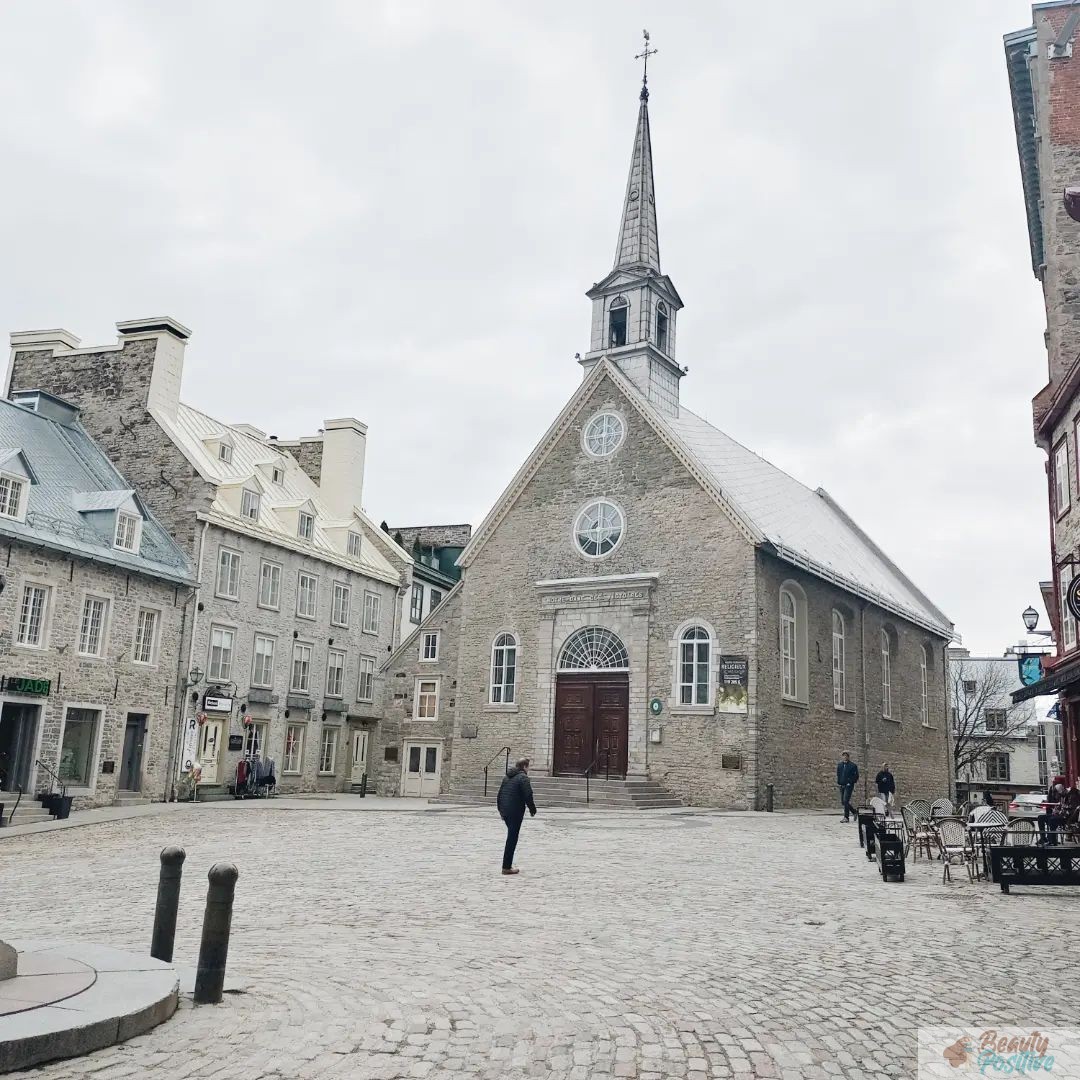 OLD QUEBEC CITY NIGHT LIFE
After returning to our hotel from high tea, we bundled up and headed to the Petit Champlain. This quarter of Old Quebec will surely make you smile. There were ice sculptures outside of each boutique and the pub night life incredible.
Even with the chill of Quebec's winter, there were people out walking and enjoying the festivities!
After falling in love with the Petit Champlain Quarter, we ended up walking up to St. Jean and grabbing a few pints at the Pub Saint Alexandre. Little did I know this meal would include me jumping on stage to help out with the live music performance! I can't help but to volunteer when live performers ask for a little help from the audience!
I would highly recommend this spot for a great atmosphere and a huge selection of brews! In fact, this pub has the largest selection of beer in all of Old Quebec. Here is their menu.
We capped off our long adventurous day meeting up with friends at Ninkasi Saint-Jean. As soon as Jessica and I arrived at the bar there weren't many people there. However, the night really picked up when the karaoke stage was set and our other friends arrived! We had an absolute blast catching up and enjoying some good ol' karaoke tunes!
I love being comfortable and casual when going out to a pub. Especially in the cold temps we faced in Quebec. I styled this loose white knit with this adorable leopard neck scarf from Forever 21.
Well I have to say – by the amount of scrolling you have done in this post alone you can tell this was a busy day! Thanks for hanging in there! Good thing we had such a great sleep the day before.