We remember Demi Lovato as the very pretty and talented girl from the 2008 Disney musical film Camp Rock. She signed a contract with a major company Hollywood Records. Her song "This Is Me" with Joe Jonas became a worldwide hit. Thus began her career as a singer. And then something went wrong. Scandals, drugs, overdose, abuse, total rejection of oneself and long-term rehabilitation… Let's find out what happened to Demi Lovato so why one day she stopped feeling like a woman and how she regained her natural identity again.
Gender questions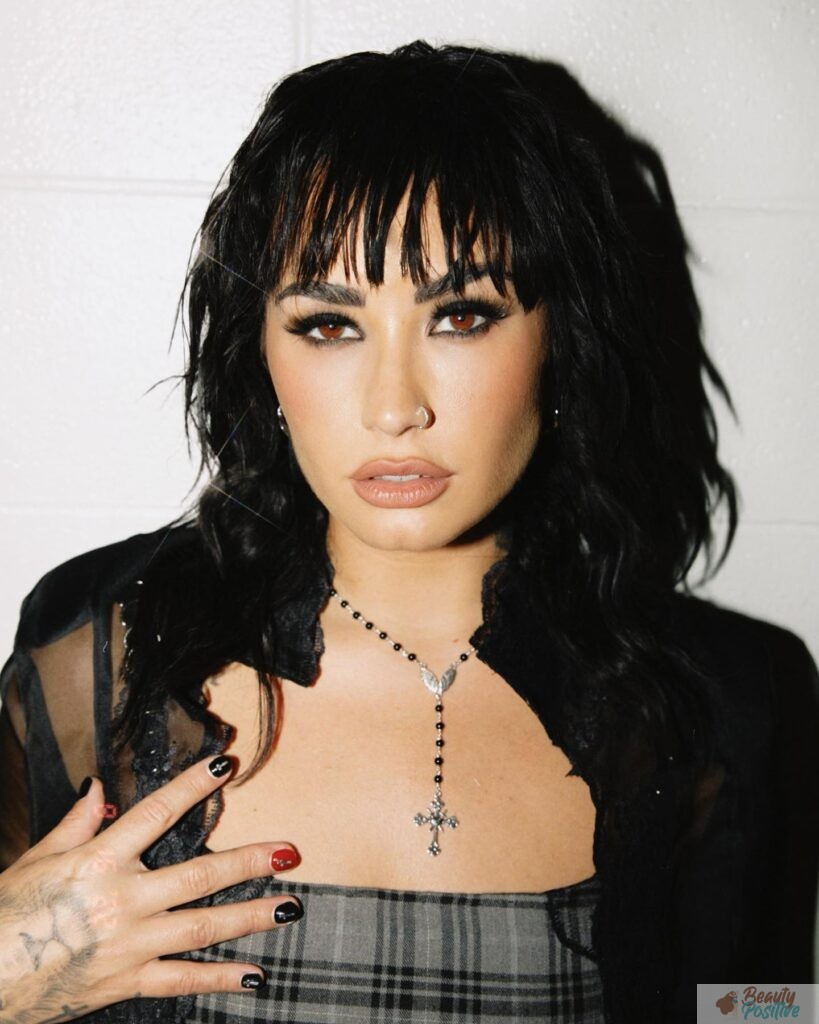 In 2021 Demi Lovato decided to make coming out recognizing herself as a non-binary person. The American star explained that she cannot identify herself either male or female. Demi asked to address herself using the pronouns they/them.
The 28-year-old singer said that she is still learning to accept herself and her coming out is a way to support people who cannot open up to their family. By the way Dua Lipa is also a social activist, and she even became an honorary ambassador of her country.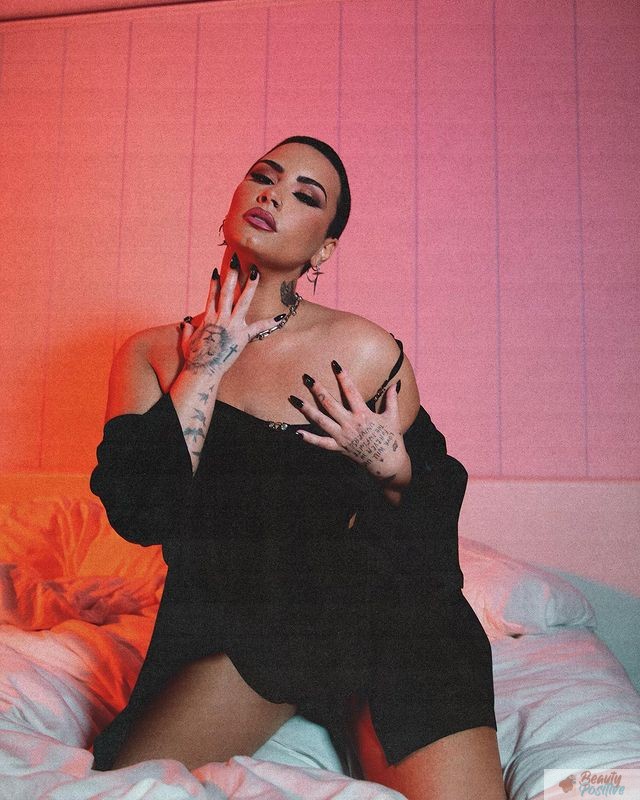 According to the singer, it took her a year and a half to understand herself. She admitted last year that she was going to make a statement about her personal life. The actress called herself pansexual that means a person who ignores gender differences.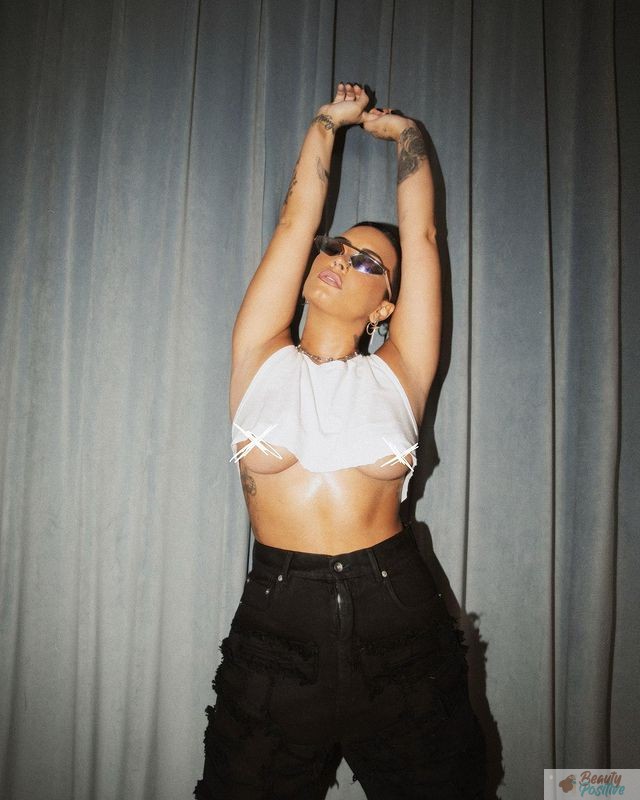 It turns out that since childhood Demi has been attracted not only to men, but also to women, although she considered this wrong. She was even engaged to Max Erich, but this relationship fell apart due to Lovato's betrayal. The singer cheated on the fiancé with a girl and realized that something needed to be changed in her life. And she changed her gender. She completely abandoned her feminine essence. And this choice influenced the appearance of the singer.
How gender issues influenced Demi's style
Demi drastically changed her style, trying to look like a non-binary person. She shaved off her hair and got a massive spider tattoo on her head. She also got a new piercing. A video of Demi inserting a new earring appeared on her social networks. She pierced a long silver rod in the upper part of the ear.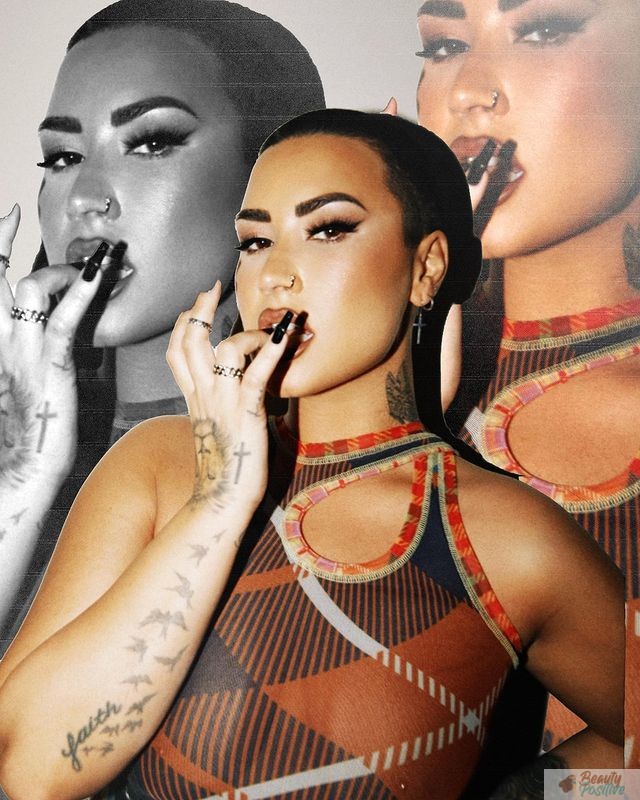 Many fans have noticed that Demi has gained weight again. At the same time, the singer has been trying for a long time to accept herself and overcome an eating disorder. She decided to stop losing weight because she felt tired of public pressure.
Посмотреть эту публикацию в Instagram
Early in her career Demi Lovato was diagnosed with anorexia nervosa, bulimia and bipolar disorder. Also the pop star was treated for drug addiction for a long time. In 2018 she survived a severe overdose that led to significant health problems. Most likely, problems with drugs and alcohol caused the loss of gender identity. Also Demi Lovato repeatedly complained about abuse in a relationship, despite the fact that she was engaged for a long time. Then her intimate photos leaked to the Internet. This exacerbated her mental disorders even more.
How Demi Lovato found her gender identity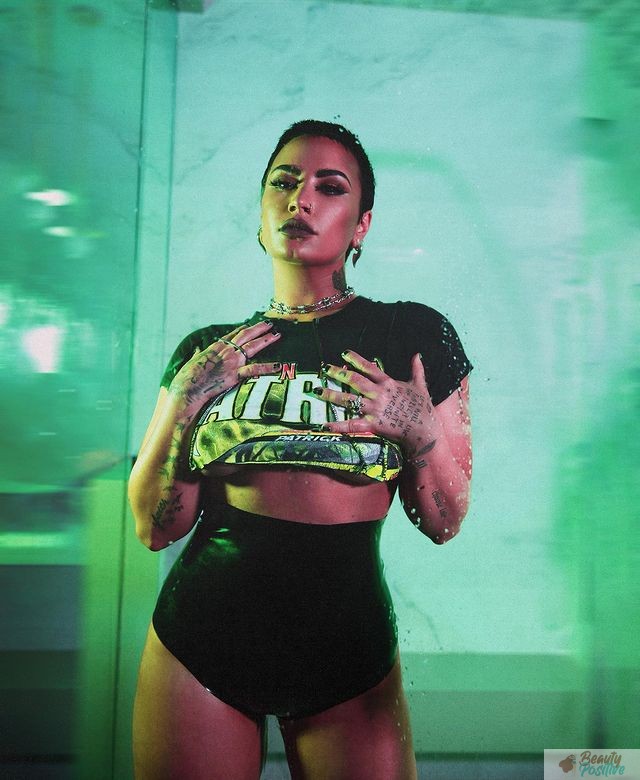 A year after Demi Lovato confessed to being non-binary, the singer has made another sensational statement. Recently, Demi Lovato admitted that she feels like a woman again. And all thanks to a new relationship with «a really good guy», according to sources close to the singer.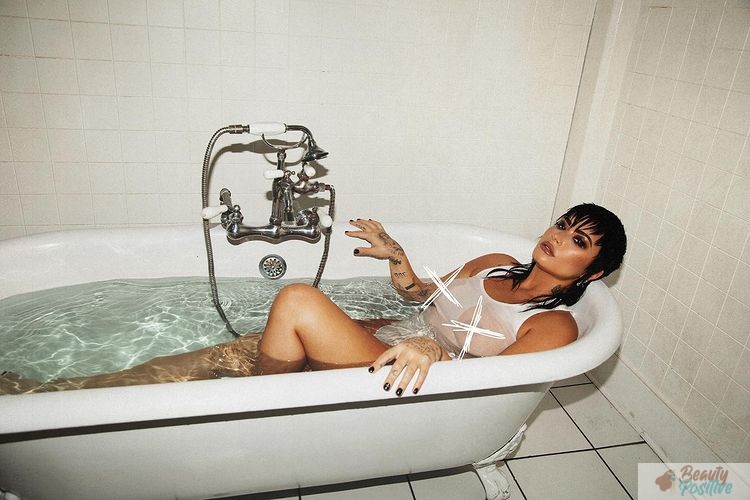 Demi can now be addressed again using the pronouns she/her. But the singer's style is still quite controversial. Perhaps in the future we will see her in feminine outfits. By the way, we recommend to read the loud statements of Miley Cyrus, who also likes to shock the public
This is how love can positively influence mental health. Let's hope that Demi finally solves her problems with drugs and mental disorders, to become really happy.