47-year-old Travis Barker from the controversial music band Blink-182 made a sensation with his hew ads. He released an enema kit with a jar of spring water and starred in commercials for the product. Advertising photos caused shock not only among the haters, but also among the fans of the musician. But how does this unusual product link to Barker's wife?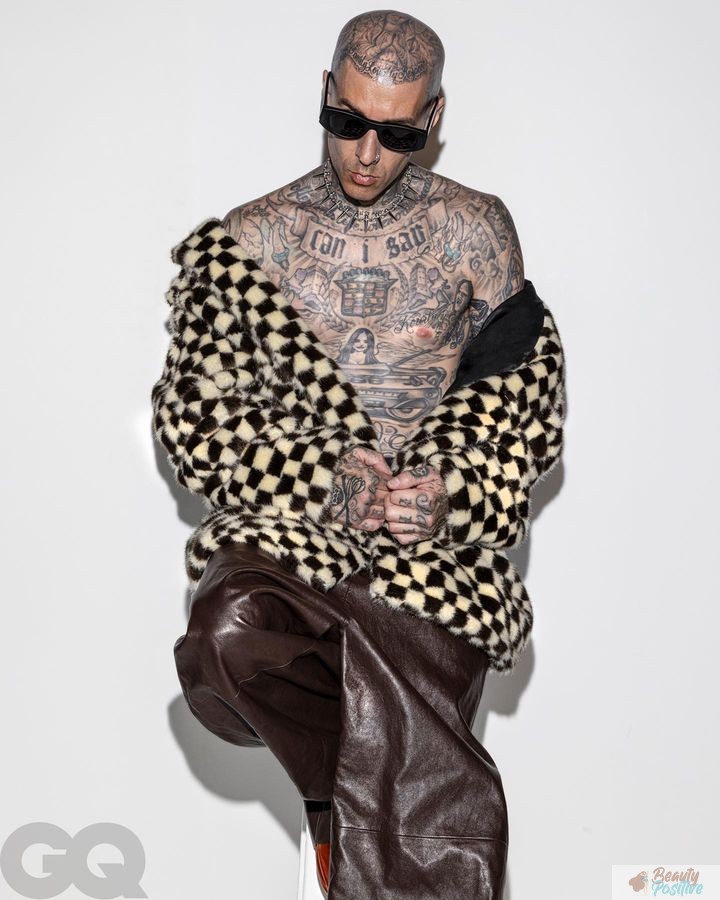 Liquid Death Enema to kill your thirst
Travis Barker is known for his outrageous behavior. He made headlines again the other day with the release of an unexpected health accessory. The musician created a cleansing enema in a stylish black design, accompanied by spring water in a beer can. Of course, Travis wanted to be the face, or rather the body of the product. He posed completely naked with an enema at the groin.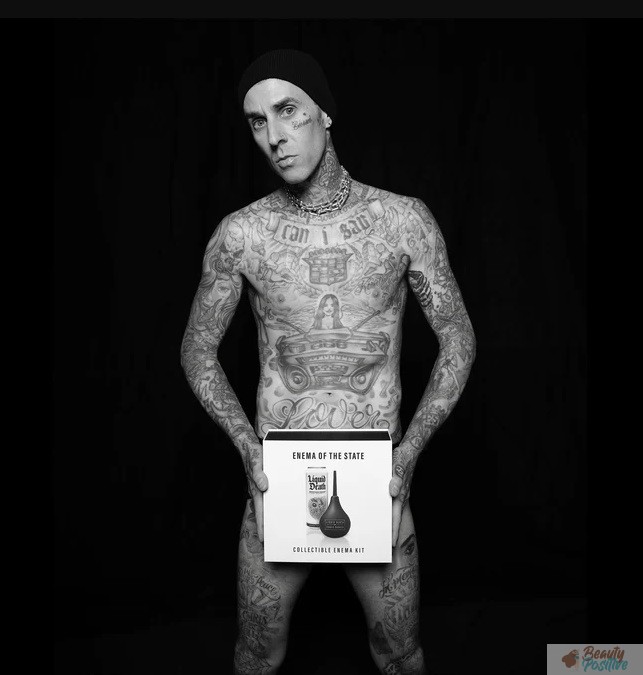 Also the musician said that this device helped him win his wife. Perhaps this is specific humor, but Kourtney Kardashian admitted her love for oil enemas. Now spouses will be able to improve their life with the help of a branded new product by Barker.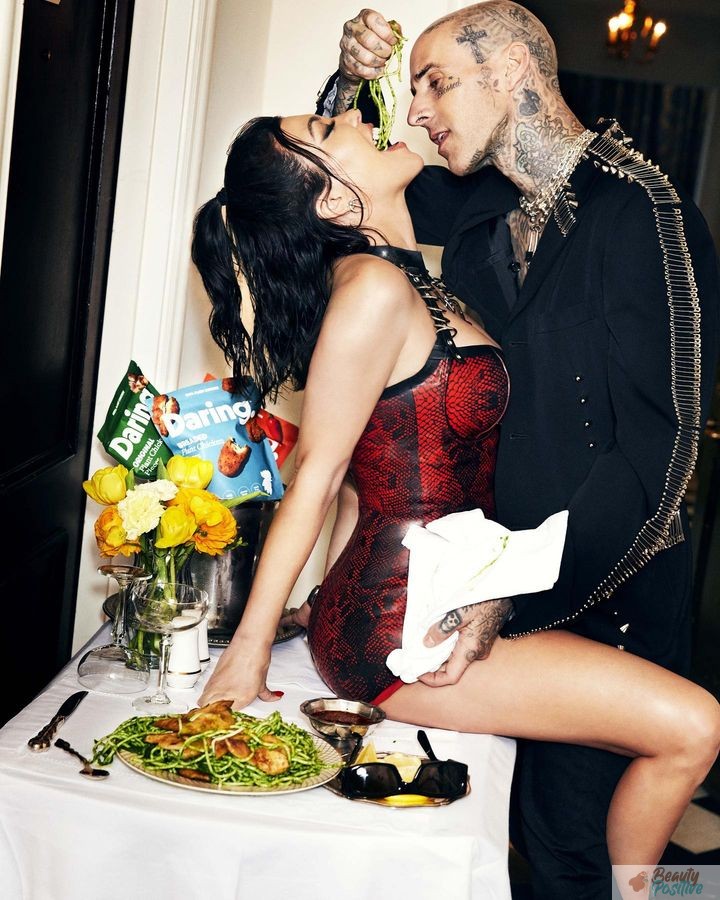 The enema is called The Liquid Death Enema of the State Collectible Enema Kit. The product includes an enema bulb of premium class and a can of Liquid Death Mountain Water signed by Barker. The name refers to Blink's famous album "Enema of the State".
Посмотреть эту публикацию в Instagram
Fan comments could amuse anyone. Some have suggested that the device helps in their music career, while others have said that now fans are required to use this thing before going to a Blink-182 concert.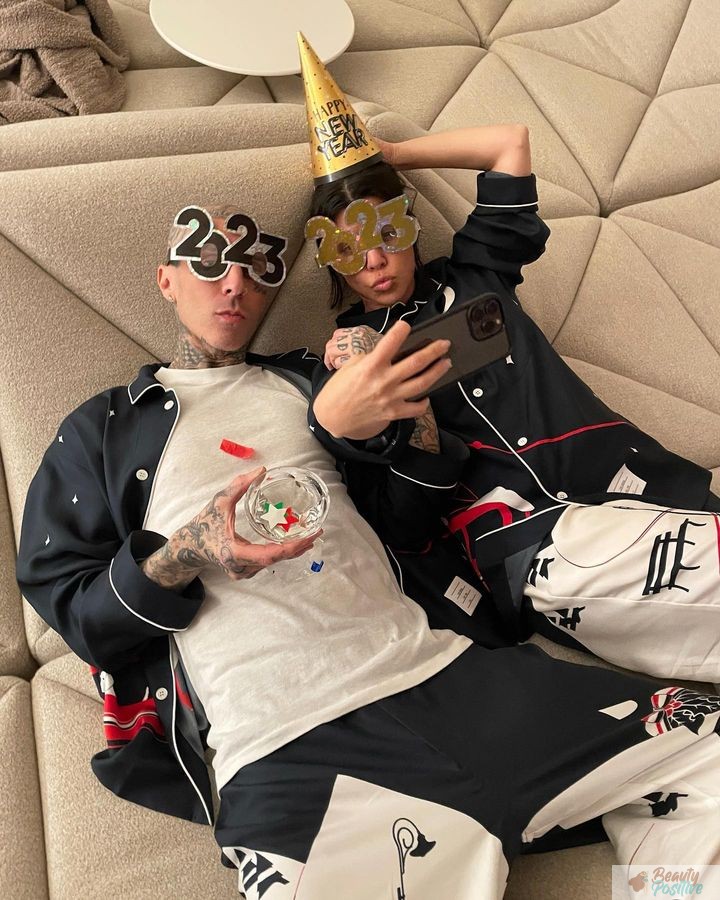 Travis Barker and Kourtney Kardashian's relationship
The Kardashian family knows how to make money out of thin air. Perhaps Travis' wife influenced him and he released such an unusual thing. In any case, the marriage of Kourtney and Travis is considered very strong. For example, Kardashian wants to get pregnant again, but can't yet. She already has three children from previous marriages. And Barker also has adult children.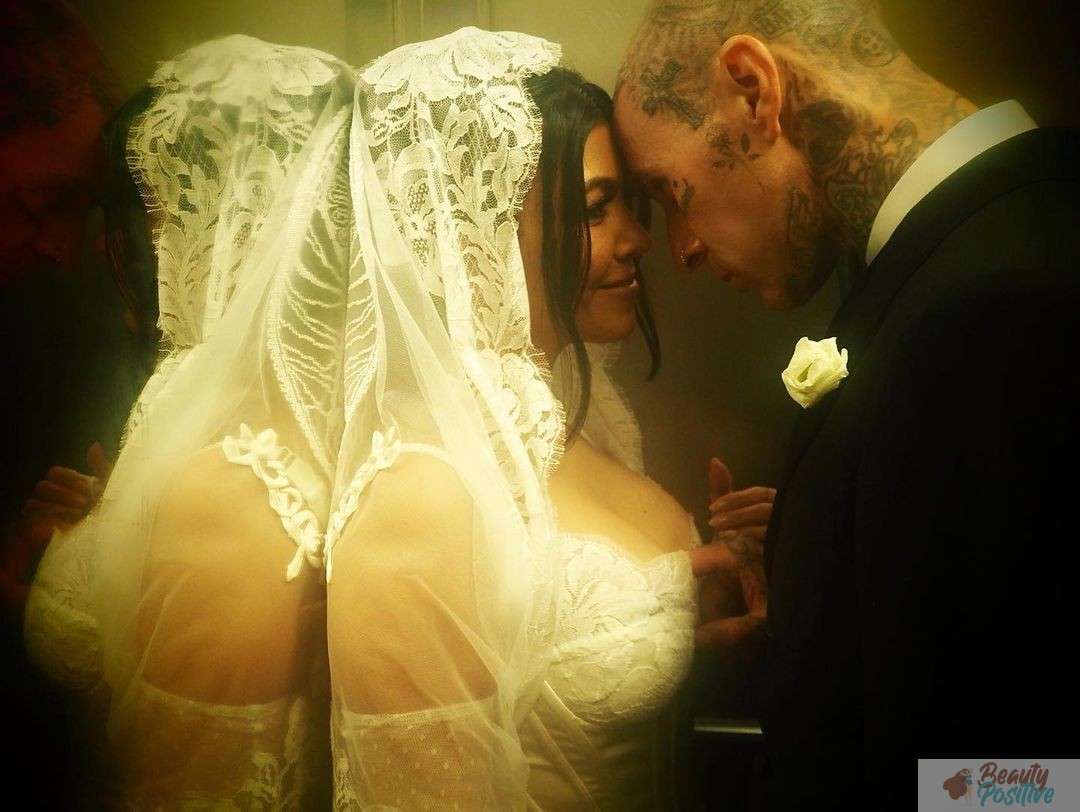 No one thought that the union of a business woman and a punk musician would last so long. For example, Avril Lavigne broke up with her fiancé Mod Sun.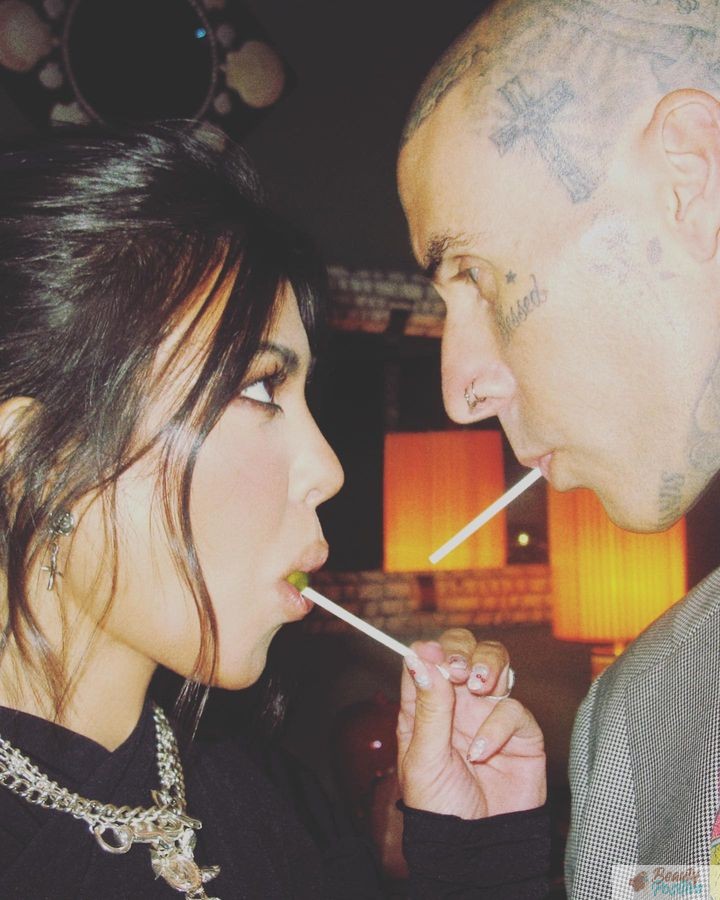 Travis and Kourtney's relationship began in 2020, as did Ariana Grande and Dalton Gomez. In January 2021, Barker and Kardashian got married. With his wife, the musician began to fly on an airplane again. Before that, he was very afraid of flying, but Kourtney encouraged him to overcome his phobia. As a sign of love, Travis tattooed Kourtney's enlarged eyes on his thigh.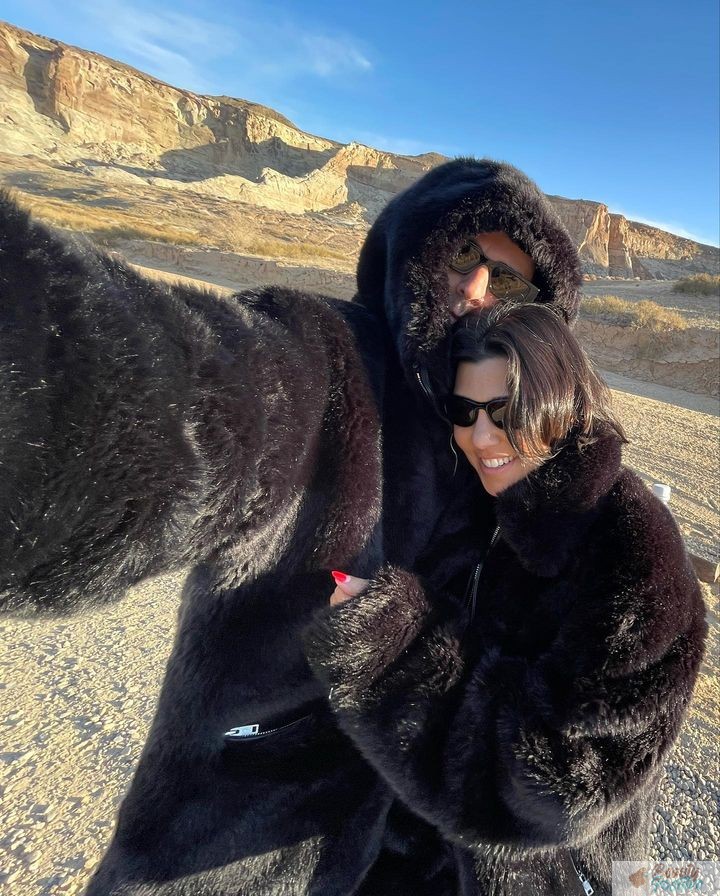 Why is Travis Barker famous?
Barker is the drummer for the rock band Blink-182. He got the title "the first superstar punk drummer" from Rolling Stone. The musician was born in California and started playing drums in high school. In 1998, he became a member of Blink-182. The band's most popular album was "Enema of the State" (1999), which Travis immortalized with his new collection enema.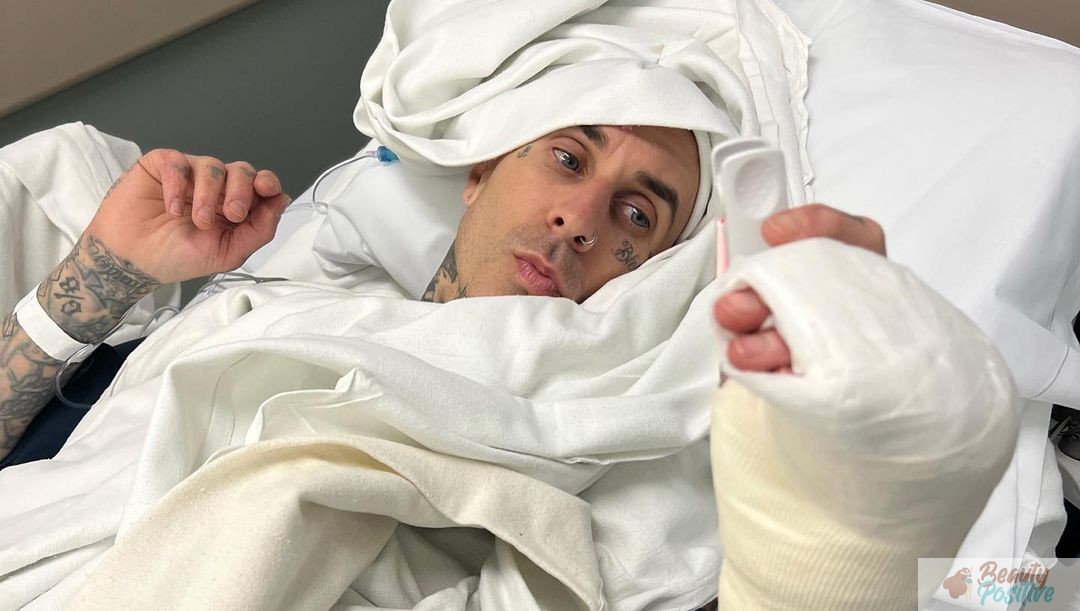 He owns a clothing brand and a record label. Travis Barker is a vegan for many years and he has his own vegan restaurant. By the way, last summer he was hospitalized with acute pancreatitis. Most importantly that Travis is a Catholic who prays daily with the children. How do you like his versatile personality?