The Hunger Games star Jennifer Lawrence married to Cooke Maroney, who is a non-public person, working as a director of an art gallery. The meeting with him changed the life of the famous actress, who did not even think about marriage 5 years ago. So why did she want to cancel the wedding?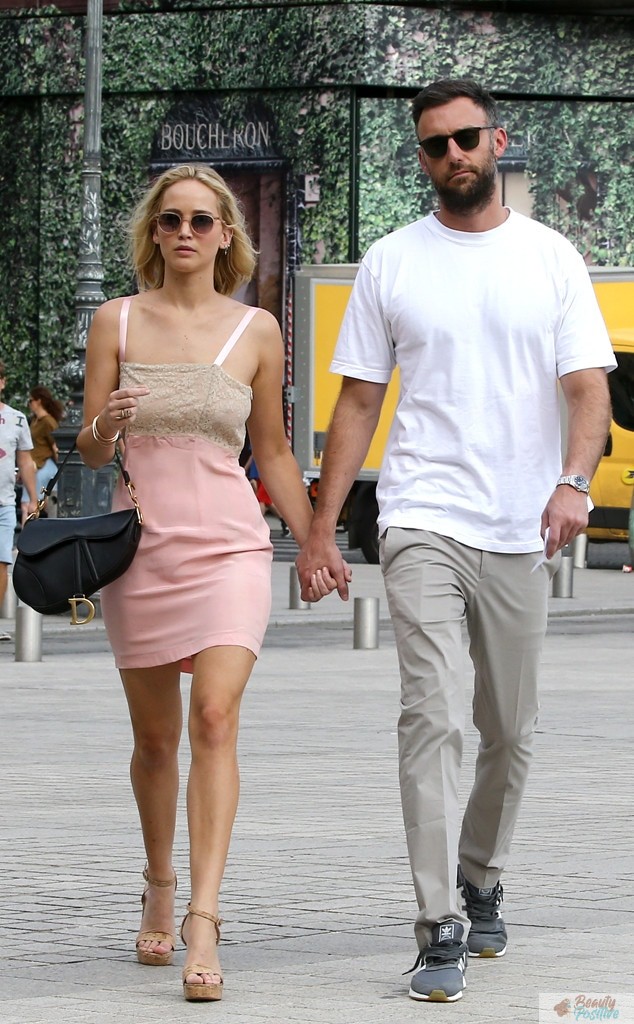 The history of dating Jennifer Lawrence and Cooke Maroney
The actress met the art director through mutual friends. Jennifer Lawrence met her future husband in 2018, and less than a year later, the lovers announced their engagement. Cooke Maroney proposed to the Don't Look Up actress after a few months of dating. But at the beginning of the relationship, the actress X-Men said that she was ready to marry her actual boyfriend just right now.
Посмотреть эту публикацию в Instagram
He became her friend and taught her how to do things she hadn't done before. For example, Lawrence admits that for a long time she could not go to bars and restaurants, as she was afraid of people's attention. But with Cooke Maroney everything changed and she got other feelings. "He's my best friend, so I want to legally bind him to me forever," said Jennifer. The actress joked that she finally understood the need for marriage, because it allows you not to miss the best person in her life.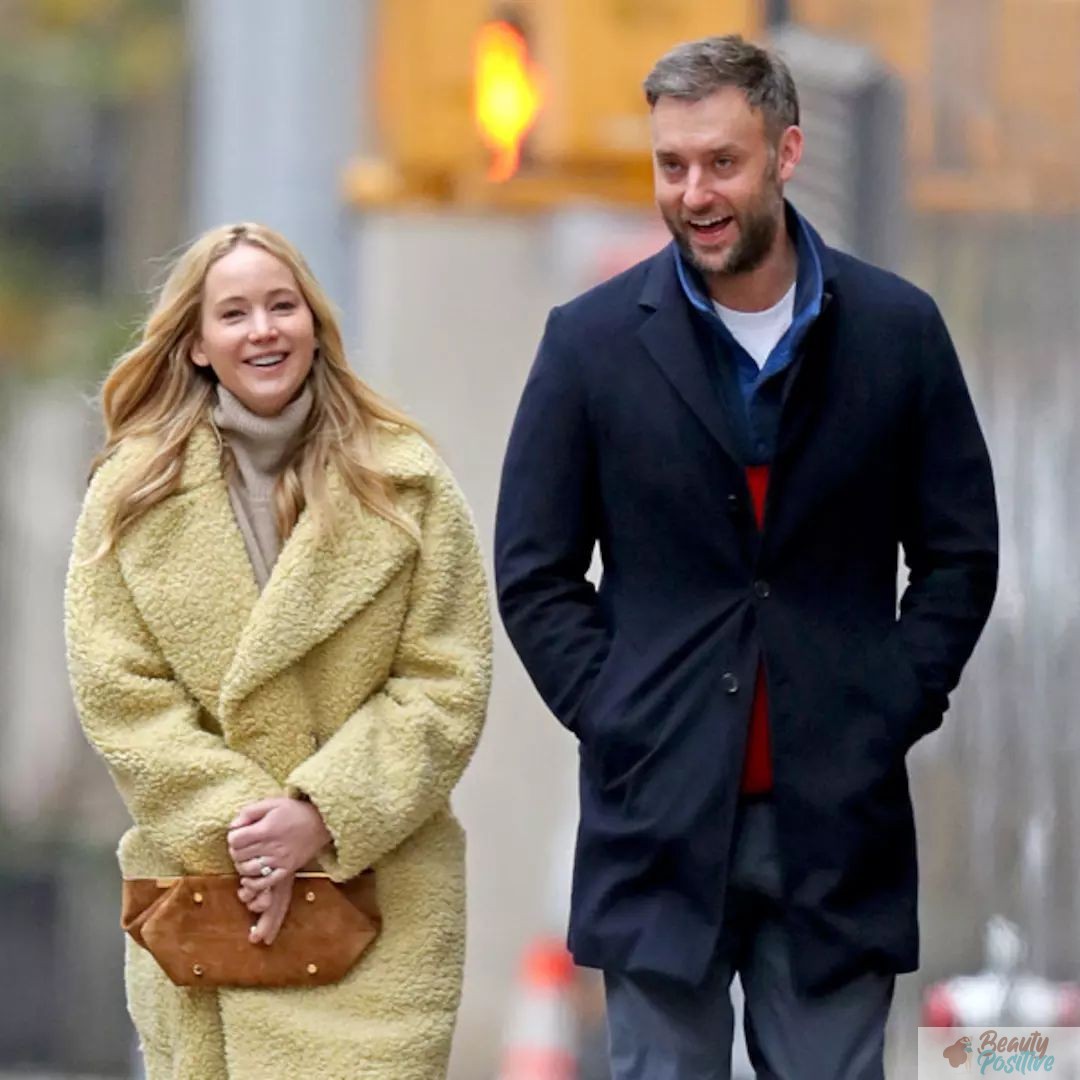 Who is Cooke Maroney
The future husband of a Hollywood star grew up on a farm in a quiet area. His father was an art dealer and Cooke followed in his footsteps by studying in New York School of Art. He prefers non-publicity, although he opened an Instagram account, however, he closed it to strangers.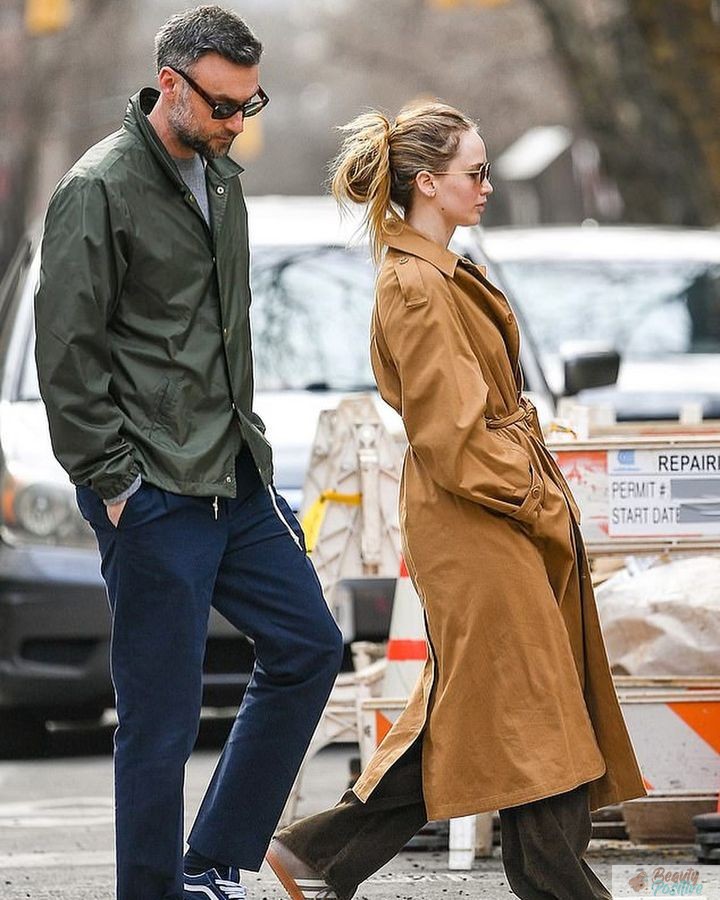 Maroney was introduced to his future wife by his best friend Laura Simpson, to whom he is immensely grateful to this day. Despite the fact that Cooke Maroney's wife is a real star with worldwide fame, he treats her like a common woman.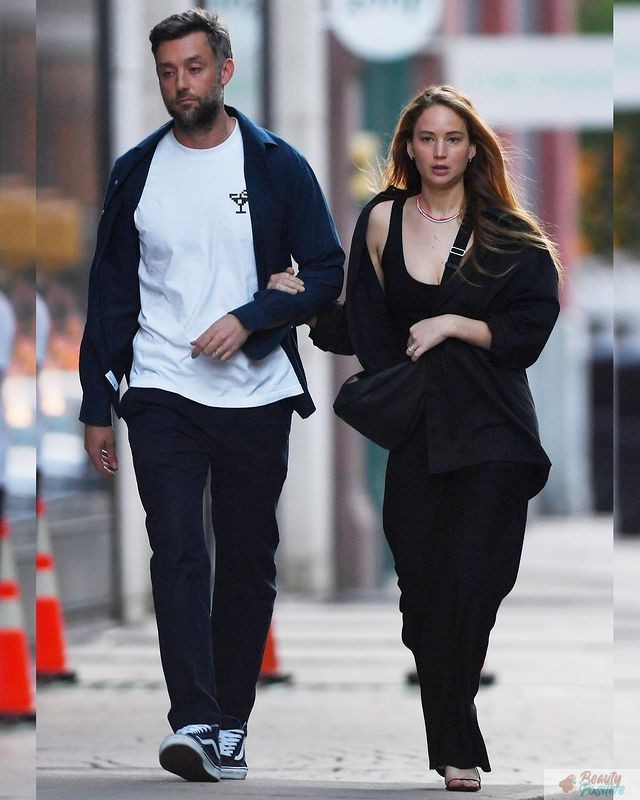 Previously, Jennifer dated guys who fawned over her, but Cooke, on the contrary, keeps her on her toes. The same story happened to a film producer Tom Ackerley who married to super famous Margot Robbie.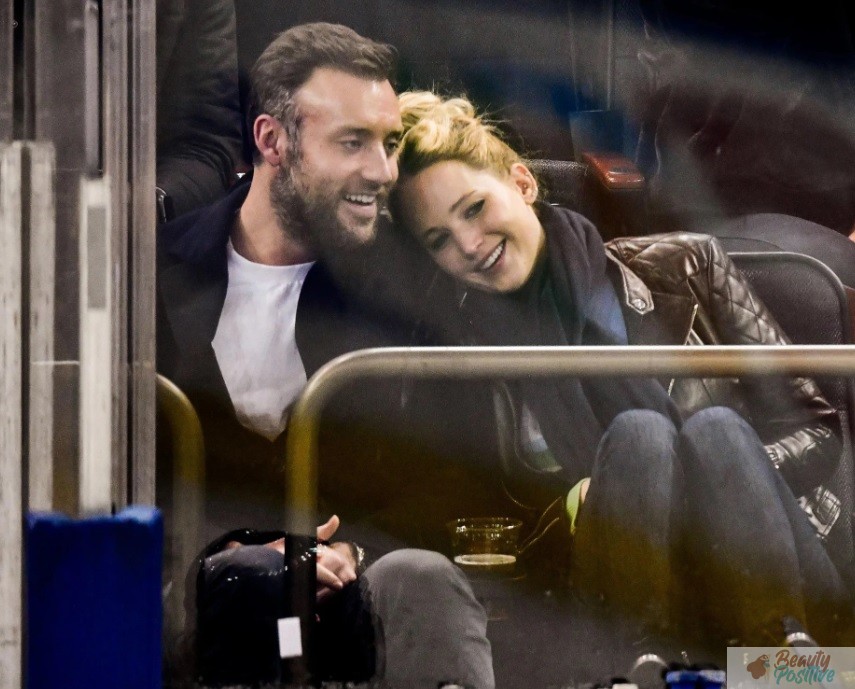 What is the secret of their happy marriage?
In an interview, Lawrence admits that she loves so much going to grocery stores with her husband. In these moments, she feels real family happiness. And even if she does not cook anything from the purchased products, she still loves to buy them.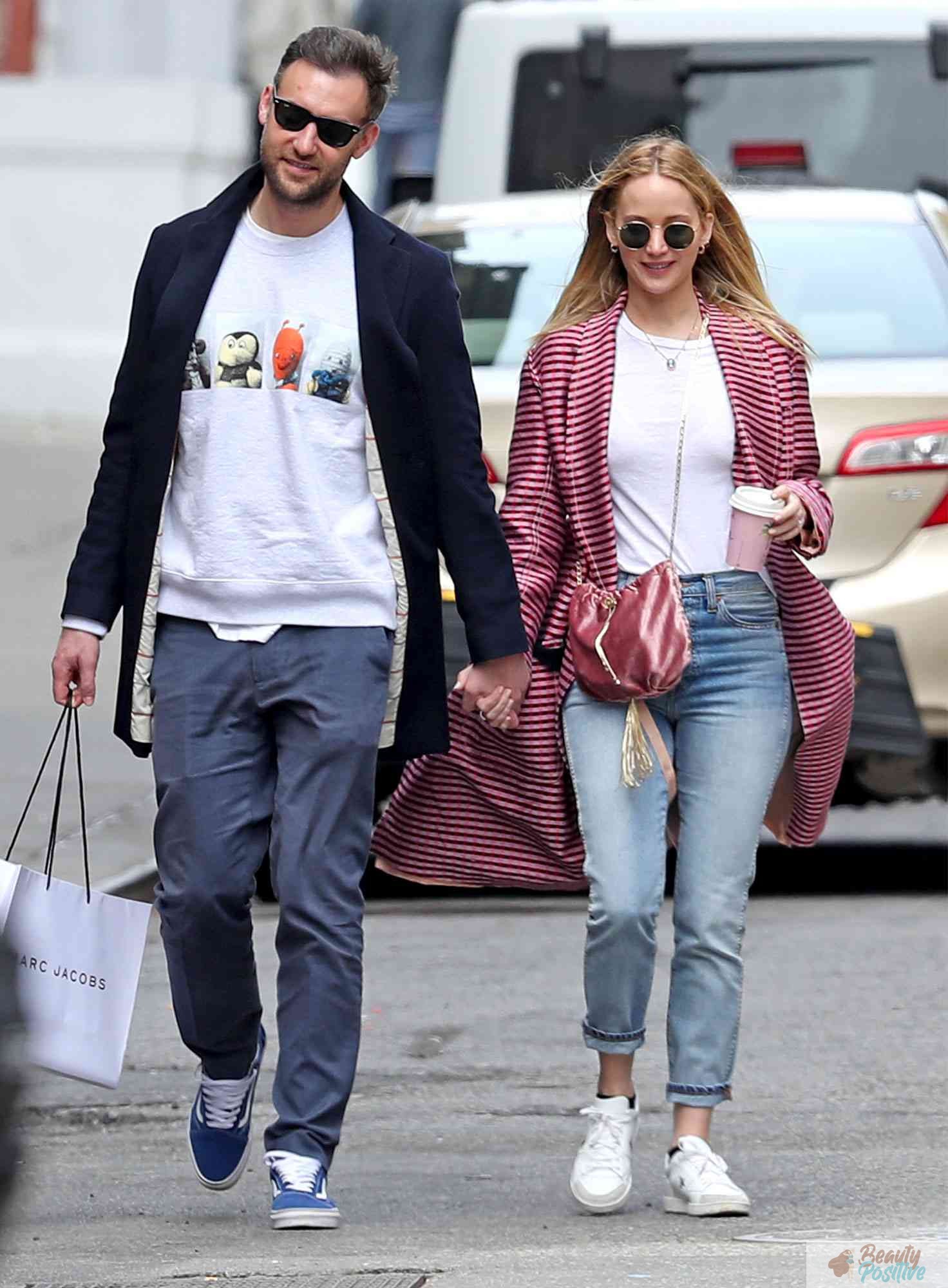 And Cooke Maroney gives beautiful and unusual gifts to his wife. It surprises her how original his taste is. But perhaps it's all thanks to the fact that he works in an art gallery.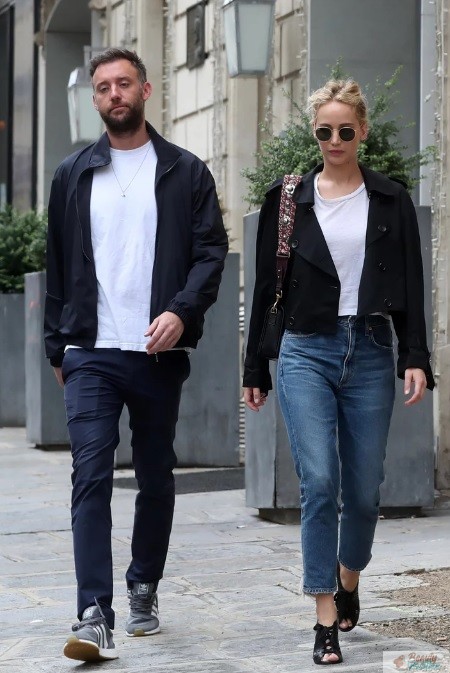 After two years of relationship, Jennifer Lawrence became pregnant, and at the beginning of last year she gave birth to their first child.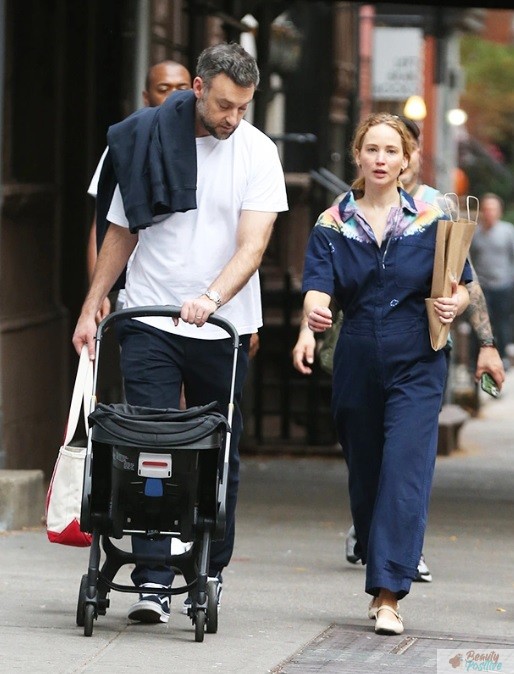 Today they are a happy couple and it's hard to believe that Lawrence once wanted to cancel the wedding. On the eve of celebration she was in other city thinking about such a big step in her life. She hesitated if she should tie the knot forever with her boyfriend, or if she should wait. But when she came to Cooke Maroney, he dispelled all her doubts, and the couple happily got married and has been together for 5 years yet.