Back in December a few girlfriends and I started planning a trip to NYC and dubbed it a "content creation trip" meaning we would go solely for the purpose of shooting a ton and collecting images to use down the road. We knew we wanted one day set aside where we would hire a driver who had knowledge of the city to take us around different spots and really optimize our time.
The Brooklyn Bridge
Probably one of if not the most popular landmark to take photos on in NYC. It's usually swarming with natives and bikers in addition to all the tourists. We had our car pick us up at 6:50am on a Saturday and the Brooklyn Bridge was the first place we headed for photos. We arrived shortly after 7am and our driver parked at the entrance on the Manhattan side. The walk up to the main focal point is long and it was cold and windy (it was mid-March).
Definitely wear flats and change into your shoes and bring a coat to bundle up with in between photos. We really lucked out with this day and time selection because there was literally NO ONE on the bridge during that time. A few bikers rode past but that was it. I'm not sure if it was because it was a weekend day and everyone was sleeping in but the timing was amazing for photos. The sun also rose around 7am so the lighting was ideal. Not too harsh and not too dark!
DUMBO Bridge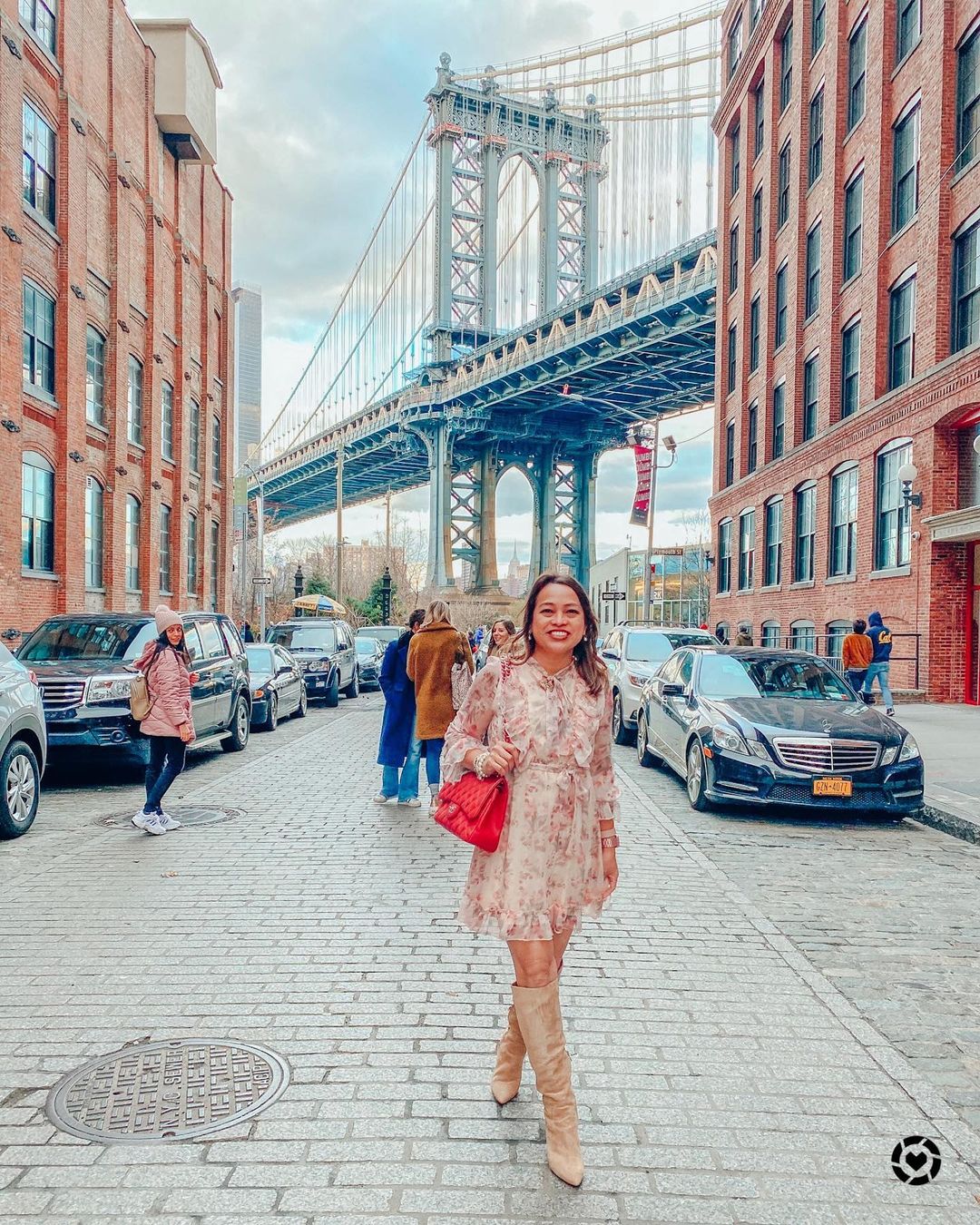 Man oh man did we get here at the worst time.
Janes Carousel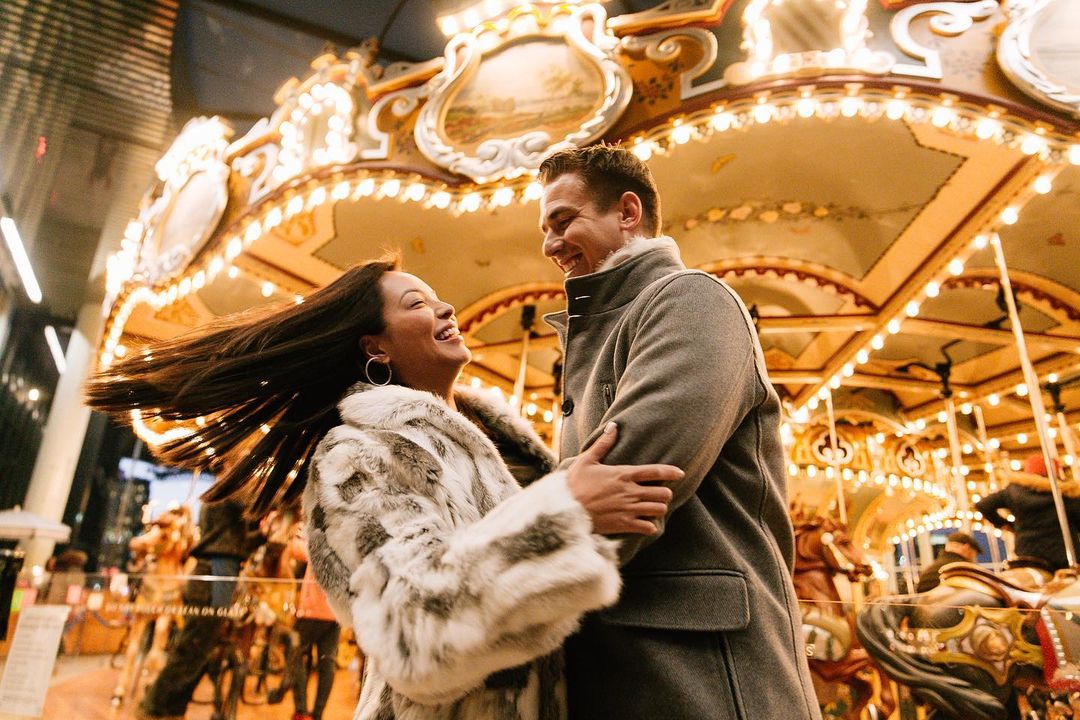 Luckily Janes Carousel is a short walk from DUMBO and you can get some great pics near the waterfront.
Times Square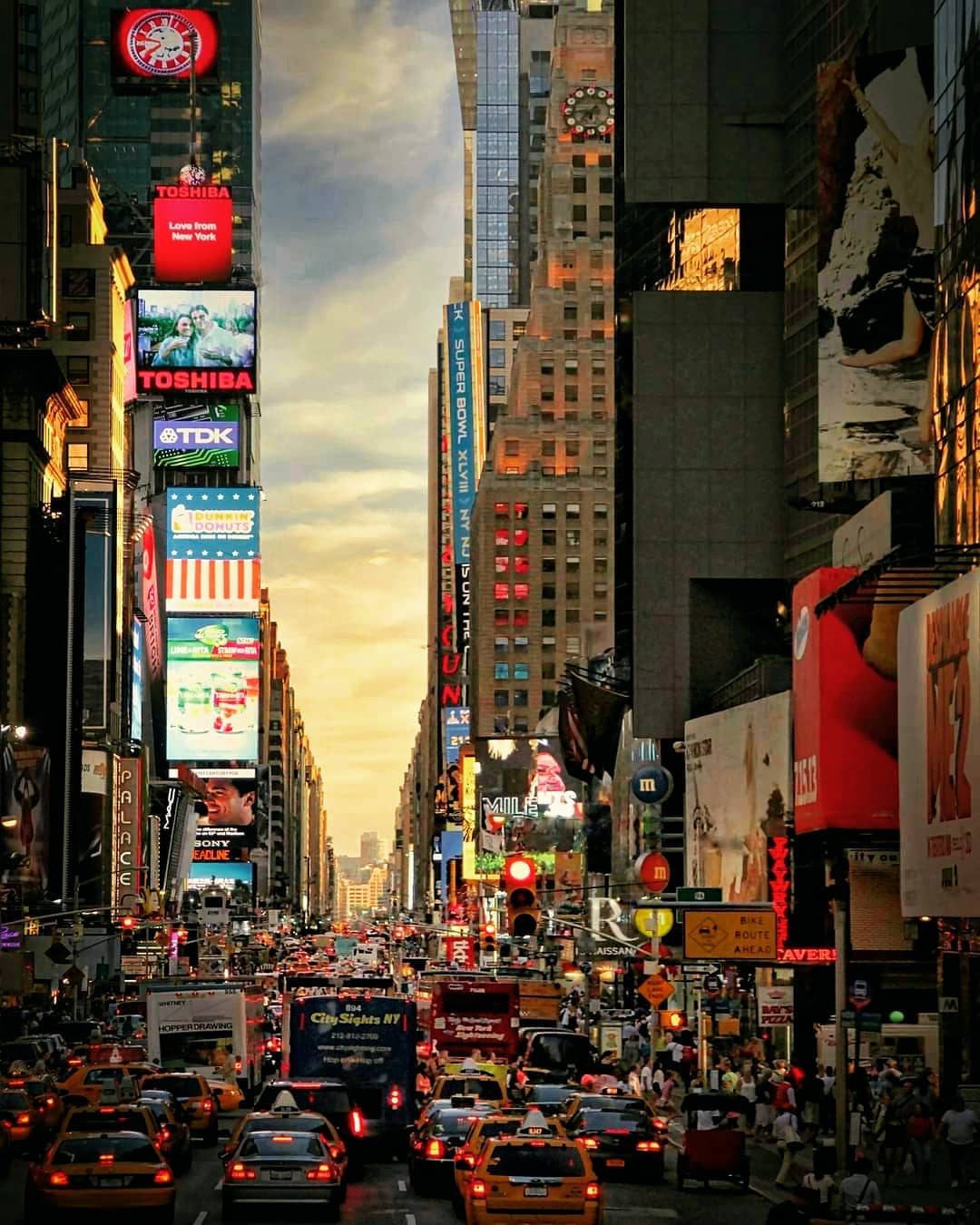 I'm pretty sure that Times Square is always busy no matter the day or the time. Having a lot of people in the background of the photos is just one of the hallmarks of that location! Even though there were tons of people when we went (late Saturday morning) we were able to get a ton of great photos. And there is no shortage of people around to snap your picture too!
View this post on Instagram