Madonna said 'to age is a sin' in the music world. The pop-star said these words in her blunt speech from the stage of the Billboard Women in Music 2016 ceremony. Then she received the award as the woman of the year. That time 58-year-old Madonna looked her age. Later her face will change rapidly. The singer is trying to prolong youth in every possible way, even if it looks strange. Let's find out more about Madonna plastic surgery.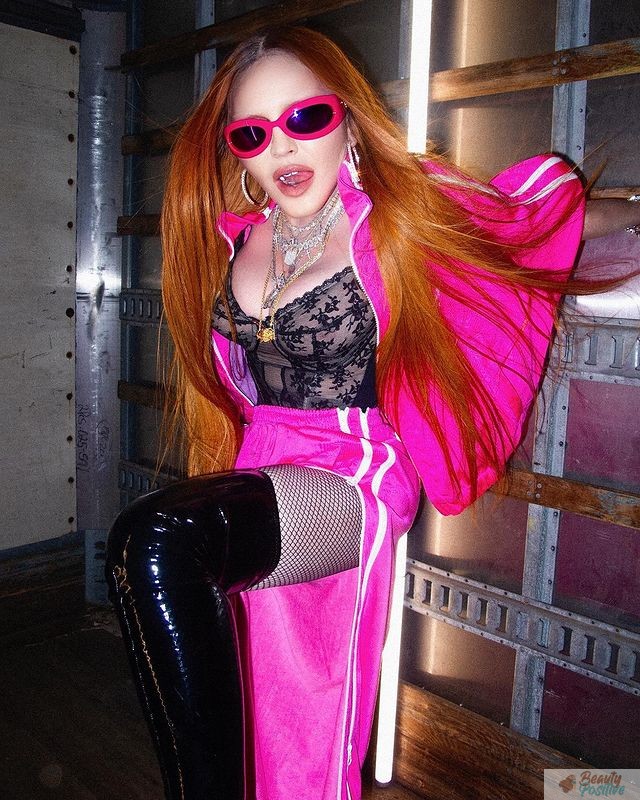 Why Madonna looks so weird this year
The 64-year-old pop singer decided to follow her famous speech. Madonna is trying to look younger to stay in show business. But if earlier the pop star trained in the gym to exhaustion, now she decided to test all the methods of plastic surgery.
Fans noticed that Madonna's face looks unnatural in the photo in social media. She was even compared to an alien due to the weird elongated shape of her head where her eyes were amazingly enlarged.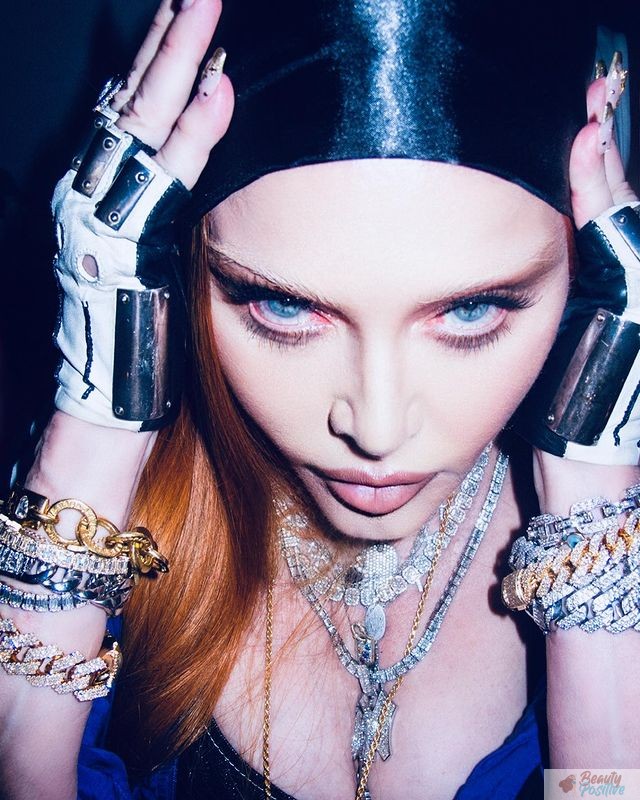 Of course this effect is explained not only by Madonna plastic surgery, but also by the angle and Instagram filters. Anyway the skin of her face looks stretched and pale enough. Sharp cheekbones and chin coupled with sunken cheeks make the picture complete.
Except extreme facelift Madonna changed the shape of her eyebrows and enlarged her lips. Her new face looks odd but has no wrinkles which should confirm eternal youth. In addition Madonna continues to harass herself in the gym keeping fit. By the way, Celine Dion made herself ill because of exhausting workouts.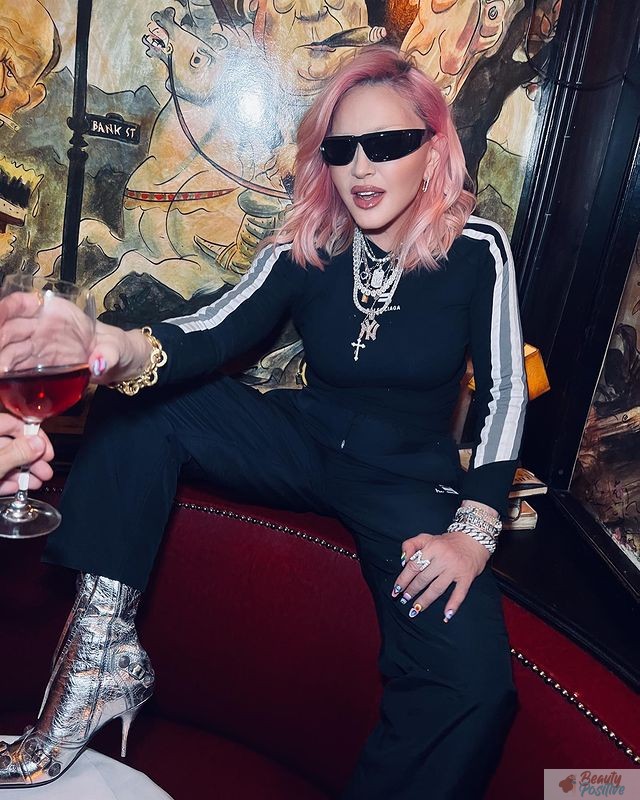 The weird appearance of Madonna is organically complemented by her outrageous behavior. The singer wears revealing outfits in public and in music videos she behaves indecently and even vulgar. Madonna shows a new mega-outrageous image in all social media trying to attract as much attention as possible.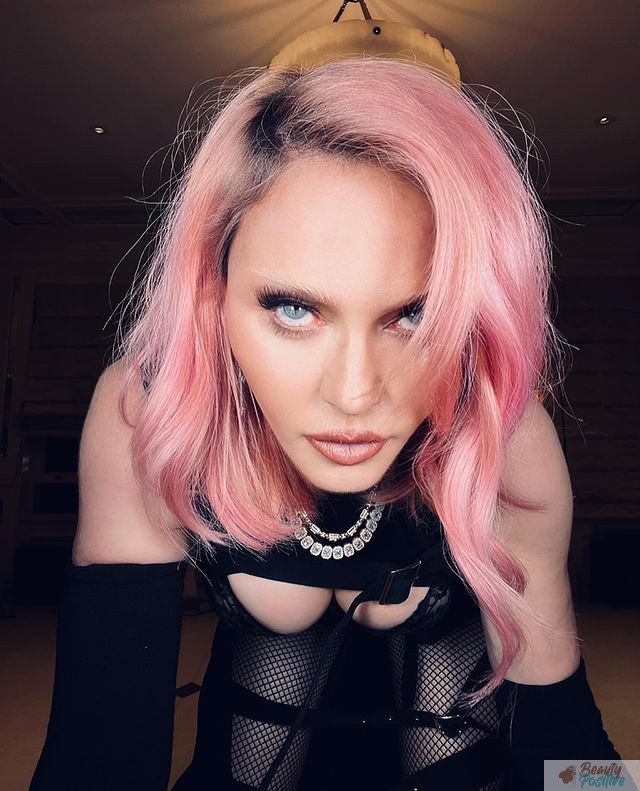 Madonna plastic surgery: full list of procedures
Unlike many celebrities Madonna does not hide the fact she did a number of plastic operations including blepharoplasty, rhinoplasty, facelift and temporal lift. In 2012, the singer said that she was not against plastic surgery, but against talking about it.
Madonna's new face is the result of an SMAS facelift. During the procedure facial tissues are lifted and excess skin is resected. The pop star hides the cuts left from the operation under long hair. Her eyes became simply huge after browlifting, as well as blepharoplasty of the upper and lower eyelids.
The singer pumped fillers into her cheeks to prevent her face from looking haggard. Botox helps to smooth the forehead and wrinkles around the eyes, while lip augmentation completes the look. The face seems puffy because of fillers and facial expressions become motionless due to Botox. But, as you know, beauty needs sacrifices.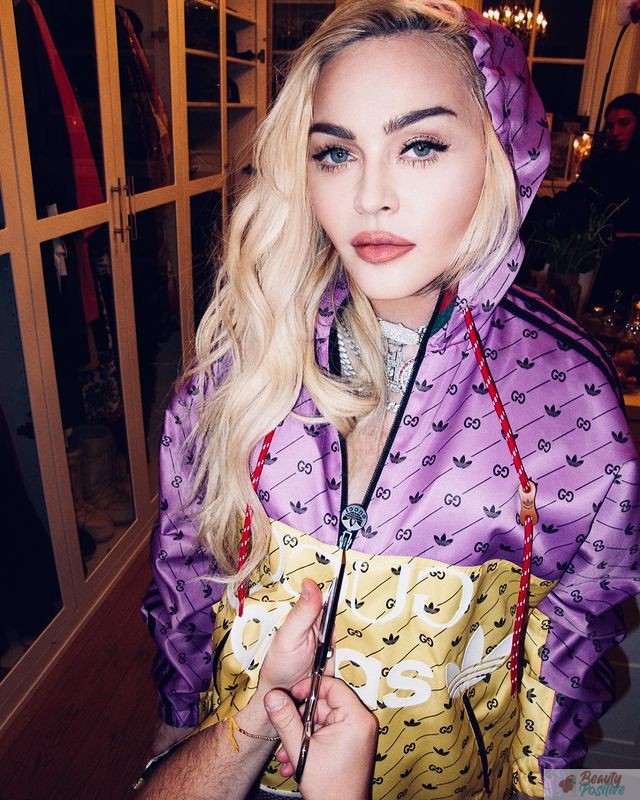 What Madonna says about plastic surgery
Madonna has been working on her appearance since her youth. She experimented with haircuts, style of clothing, and always kept herself in shape. The first signs of aging forced the singer to turn to plastic surgeons.
Madonna has done a lot of plastic surgery but doesn't like to talk about it. She recently quoted a verse on Instagram from her favorite poems of Yrsa Daley-Ward: "…Aging on the inside only. Keeping it forever sexy". She feels young, and age means nothing.
View this post on Instagram
But the pursuit of youth has turned the pop icon into a freak. Fans were shocked by Madonna plastic surgery especially recent photos of her showing implants in the buttocks. Some time before the singer posted a really shameless photos on Instagram, where she shows her body from unexpected angles. And all this is seasoned with Photoshop, filters and masks that hide reality.
By the way, her stage colleague Shakira also loves filters on Instagram, but in real life she also looks cool. Anyway Madonna is satisfied with her new face, although we are sure that she will continue to improve it.