20-years-old Olivia Ponton is a model and Instagram star. She has 3.4M followers there. Olivia works for famous New York model agency Wilhelmina USA. She also makes a lot of money from social media. She has recently started TikTok and quickly became popular. Followers from Instagram and TikTok want to see new looks of the model. Especially in a bathing suit:) And she's got it. Let's see it!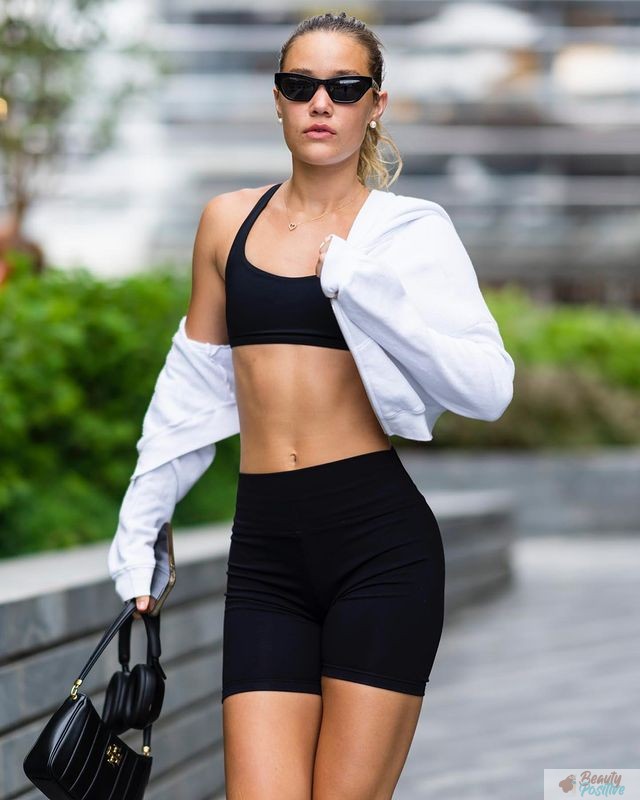 Olivia Ponton in a cool beach look saves the planet
The model posts content on Instagram almost daily. She recently spent time with her sister and shared a whole series of photos. There are two pretty girls posing in swimsuits and stylish summer outfits. Olivia put a cute tag #twins4ever under the post. But not only the tag attracted followers, but the model's swimsuit. The girl chose a swimsuit with decorative ties that wrap around the waist. It looks hot especially in the rays of sunset.
Посмотреть эту публикацию в Instagram
Olivia often appears on Instagram in a swimsuit. The model body allows her to post seductive photos every day. But recently she posted a photo from the conference. It turns out that Olivia Ponton took part in an event dedicated to overconsumption and sustainability in fashion. Working in the fashion industry she knows a lot of things can be worn just once. The waste of resources negatively affects the ecology of the planet. It's nice when beautiful girls think not only about themselves, but also about our planet.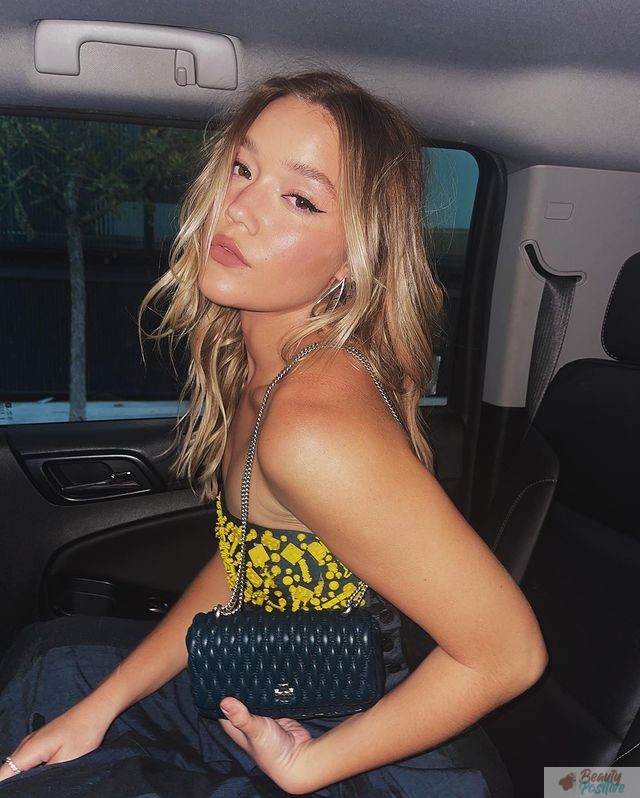 What is known about Olivia
The model hides her personal life. For example, no one knows who she is dating. She dated Kio Cyr in 2020, but their relationship didn't last long and ended the same year.
The height of the model is 5ft 8in. That's the same as Violet Affleck, Ben Affleck's daughter. But not only thanks to the growth of Olivia managed to get a place in Wilhelmina USA. A beautiful face and blonde hair became an argument to hire her in the most popular New York agency.
The model was born on May 30, 2002 in Florida. We know nothing about her family except she has a sister. But we know that the girl started Instagram in 2016. There she quickly became popular, which helped to impress the model scout.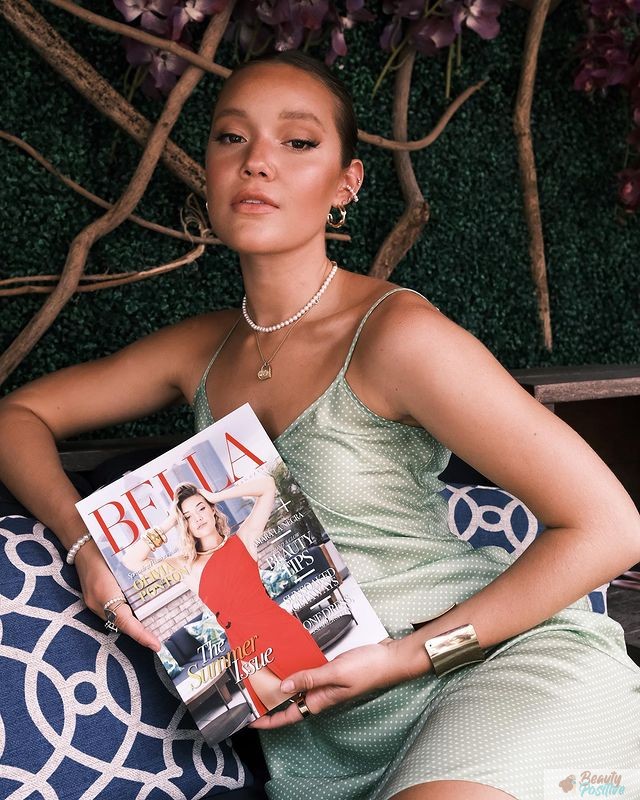 When TikTok appeared the model downloaded it. Now she publishes videos where she performs challenges and shows sexy outfits. Olivia Ponton has posed for Harper's Bazaar and other fashion magazines. But she is known more as the star of Instagram and TikTok.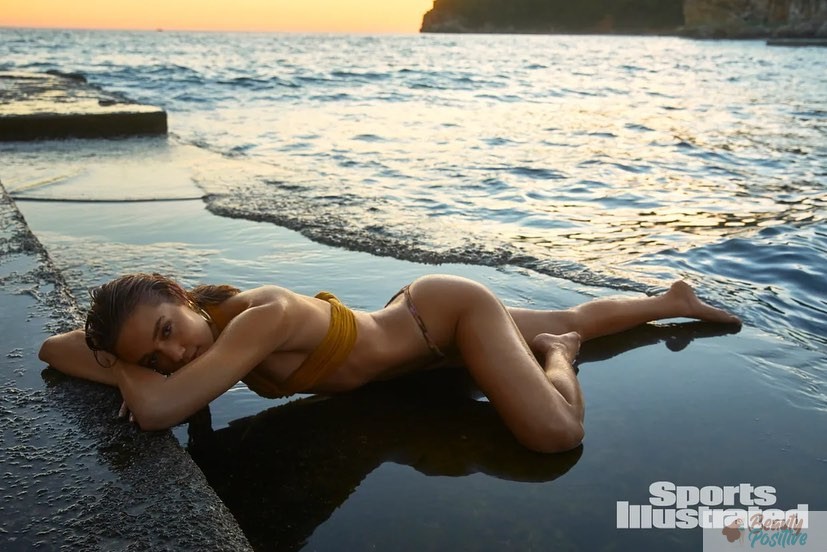 Olivia Ponton on Instagram
Olivia Ponton is a swimsuit model. She participated Sports Illustrated Swimsuit 2022. The girl is proud of this, and keeps the body in shape. She works out at the gym posting photos and even video on her social media from there.
In her social media you can also find photos from backstage, advertising shoots, walks with friends and just selfies in the mirror. Olivia Ponton loves social networks and shares every day she lives with her subscribers. Just like Drew Starkey who played Rafe Cameron in the series Outer banks.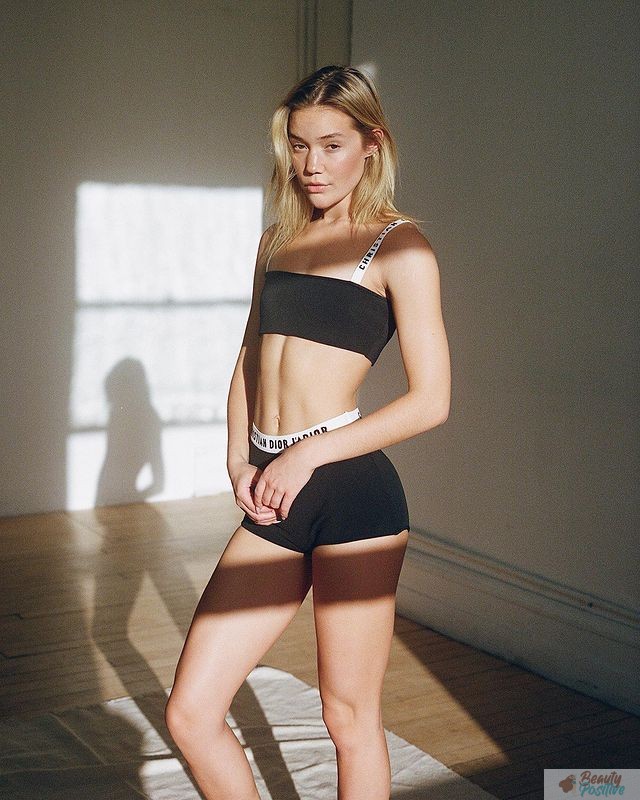 Olivia Ponton is a good role model. She has not been seen in scandals and she supports environmental initiatives and advocates for safe fashion. You can find out about her new projects from her social media @iamoliviaponton on TikTok and @olivia.ponton on Instagram.