Zion Williamson is number 1 of the New Orleans Pelicans since 2019 but he still has not met expectations. Contrariwise, he began to gain weight as soon as he joined the team. It happened after an injury when he had to spend a lot of time in a hospital. But even after recovery the player did not come into shape. Even more he continues to gain weight! Gossip says that he is weighting 300 pounds. This is too much for basketball player who should be lighter to jump higher. Let's find out what is true or false about Zion Williamson weight gain.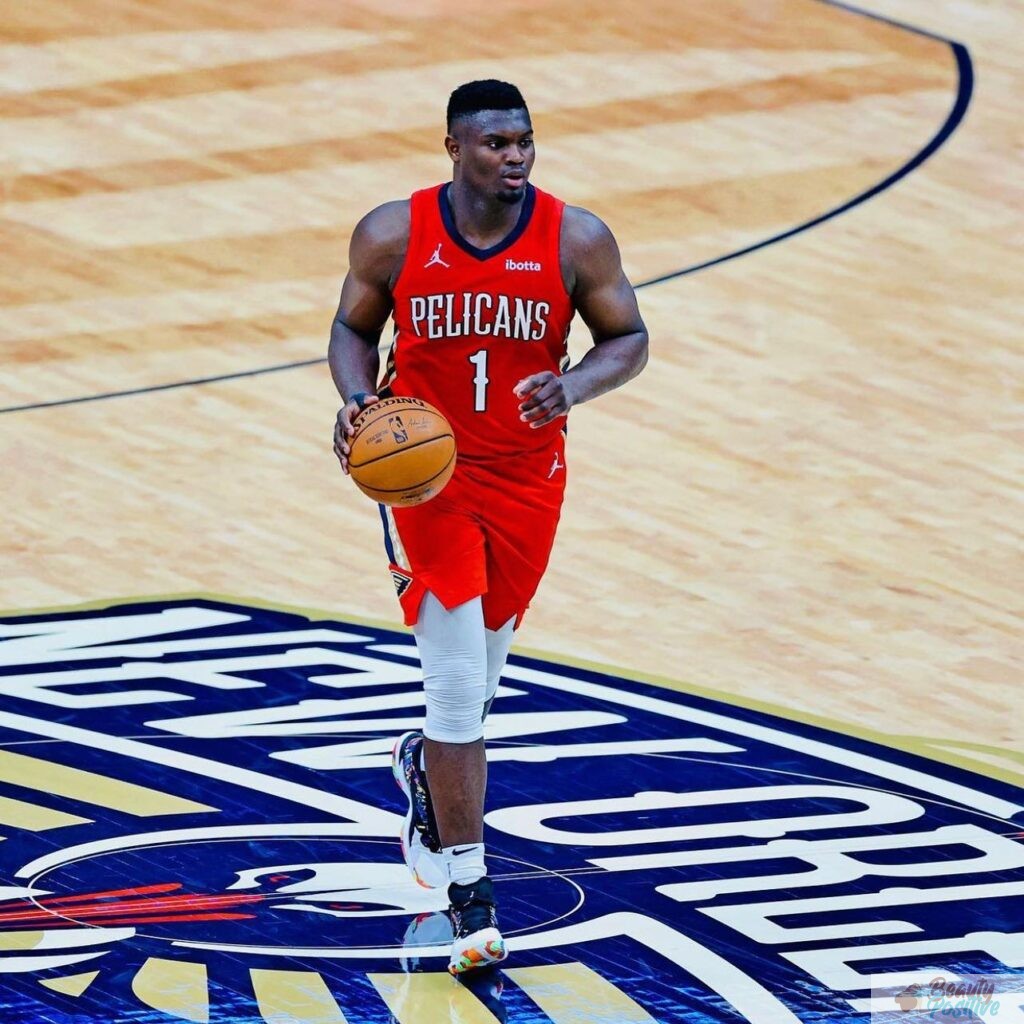 How Zion Williamson came to Pelicans
The star of Zion Williamson rose in 2018. He set several records in university games. The young basketball talent played for the Duke University team. He showed his craft in a game against Ryerson University of Canada where he made 3 out of 4 three-point shots and also scored 29 doubles. In a next game he scored 27 points keeping a high level.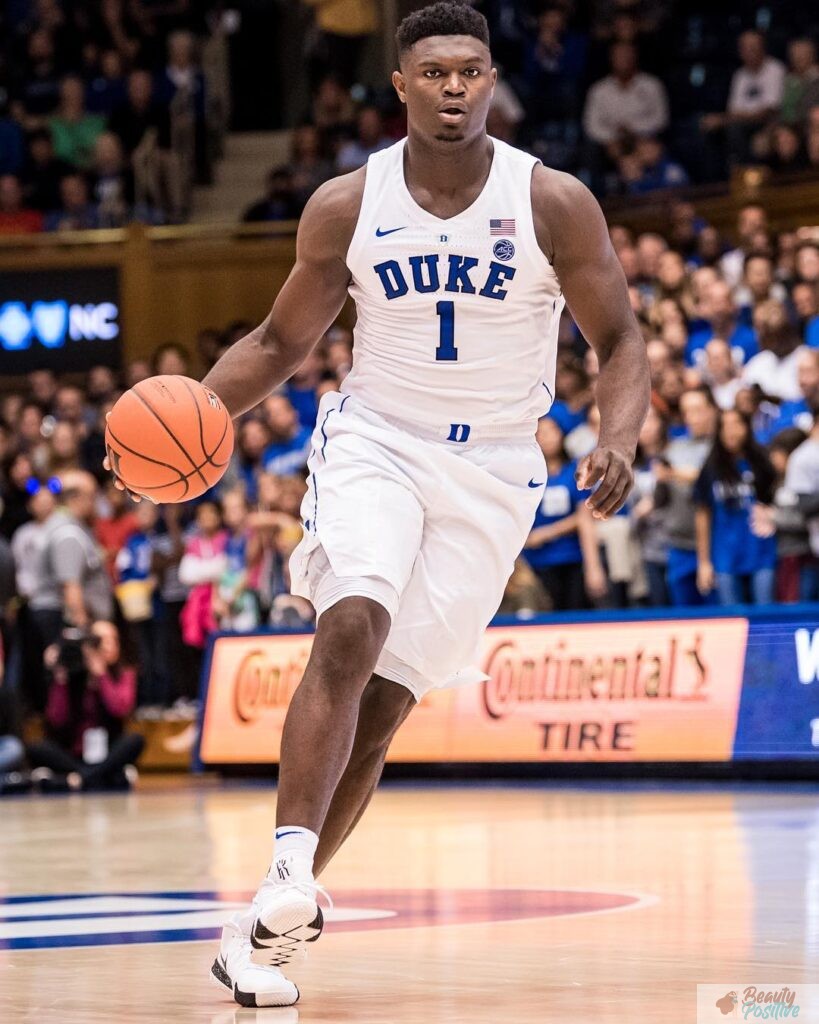 The guy continued to amaze everyone with his talent, gaining maximums at each game. Despite Zion Williamson' team didn't come to the 2019 NCAA Final Four, his talent was noticed. Zion became the third freshman in basketball history to score 500 points, 50 steals, and 50 blocks in an NCAA season.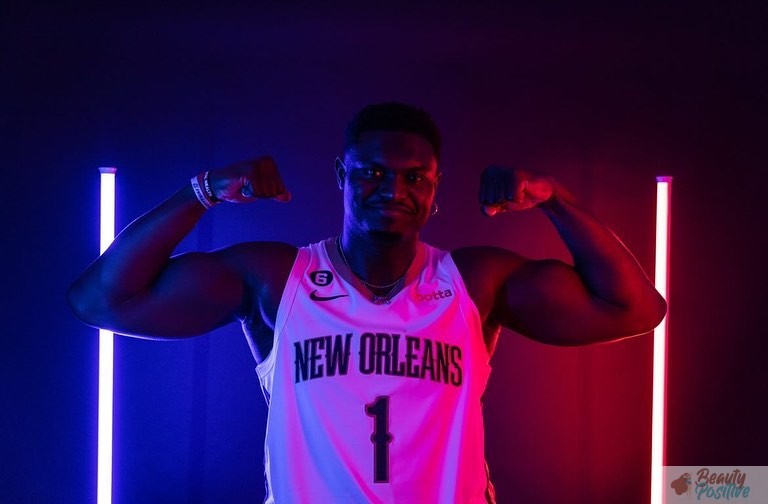 In 2019 the New Orleans Pelicans chose Williamson in the draft and gave him the first pick. Williamson got a meniscus injury before the first game for the Pelicans. For the first time he performed for a new team six months after signing the contract.
He played against the San Antonio Spurs, where he scored 20 points. On March 1, 2020, Williamson scored a career-high 35 points playing against the Los Angeles Lakers. Then he was forced to miss the entire 2021/22 season because of foot surgery.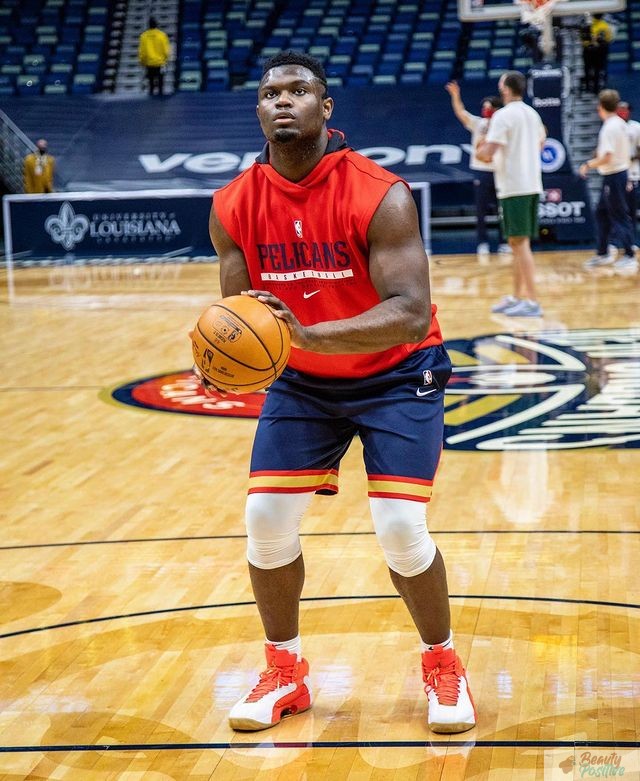 Zion Williamson weight gain after returning
The basketball star had not to get out of bed for a long time after surgical operation. This period coincided with quarantine, when many people were forced to stay at home. For example, Camila Cabello gained extra weight during the pandemic. So Zion also began to gain weight staying at home. When he first returned to the team after an injury, the fans noticed that the athlete looked different. It was obvious that he had relaxed without regular training and got slightly out of shape.
Посмотреть эту публикацию в Instagram
NBA fans compared his body at the start of his career and two years later. The difference is shocking! The guy looks plumper and got a belly instead of six packs. He has got cheeks and his muscles weren't seen anymore under a fat. There were many memes and derogatory remarks about his body on the net.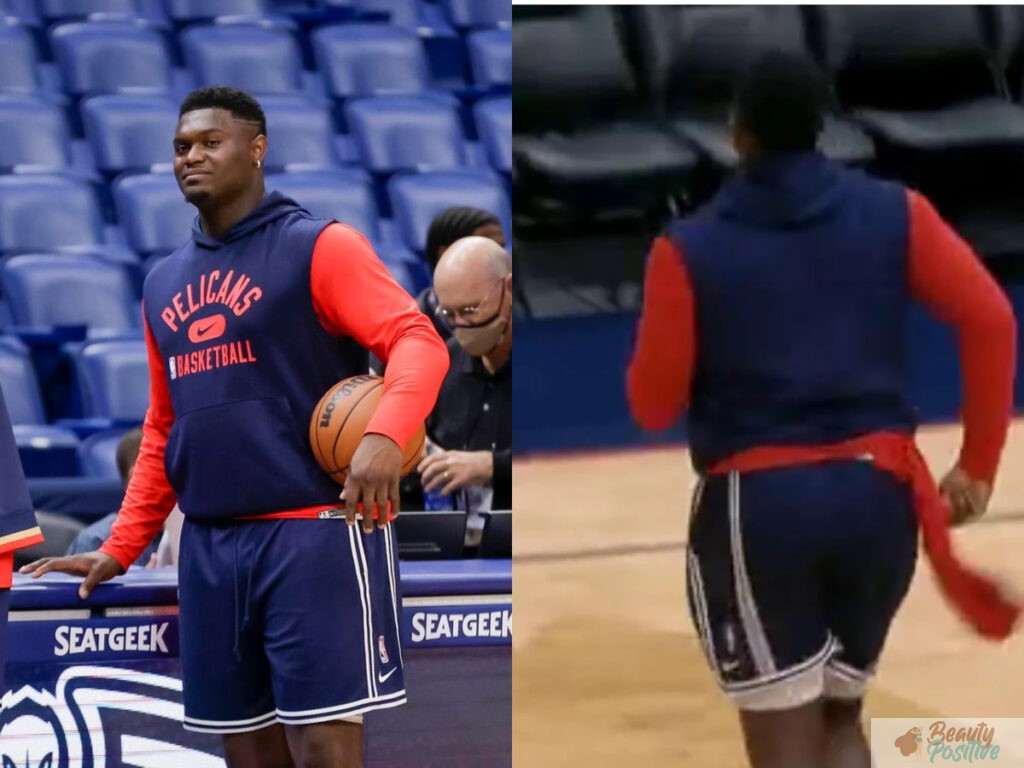 People think the guy eats too much instead of working out hard. Fans believe that Zion Williamson weight gain is the result of injuries. But enemies said it was because of lack of Zion's will. Well, the Pelicans have not yet lost hope of returning Williamson's talent because he still wears number one on his uniform.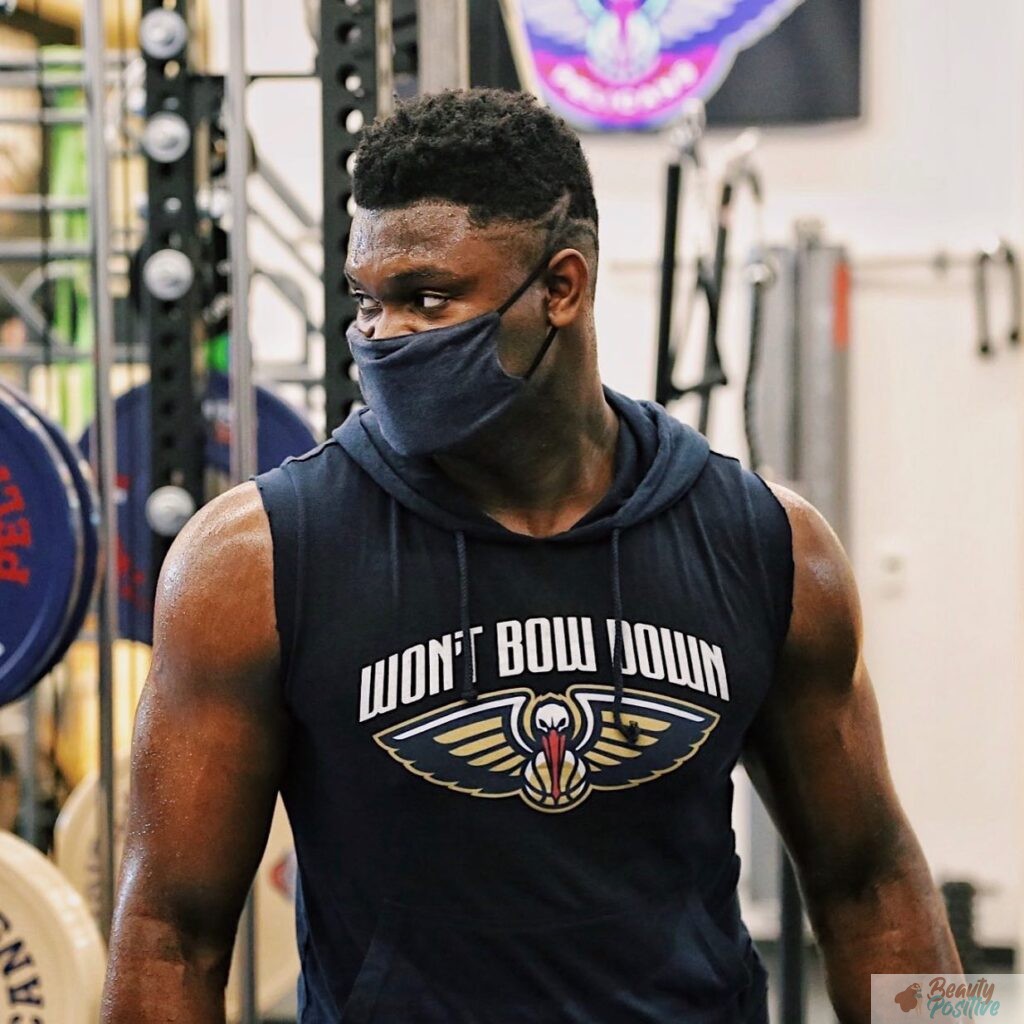 Does Zion Williamson weight gain hinder him to win?
Zion is fully featured in every New Orleans Pelicans game for the new season. The basketball player recently helped win the Oklahoma City Thunder with 23 points repeating his record, though he didn't regain his previous weight. We know that losing weight is very difficult, but we wrote about the singer Kelly Clarkson who did it successfully.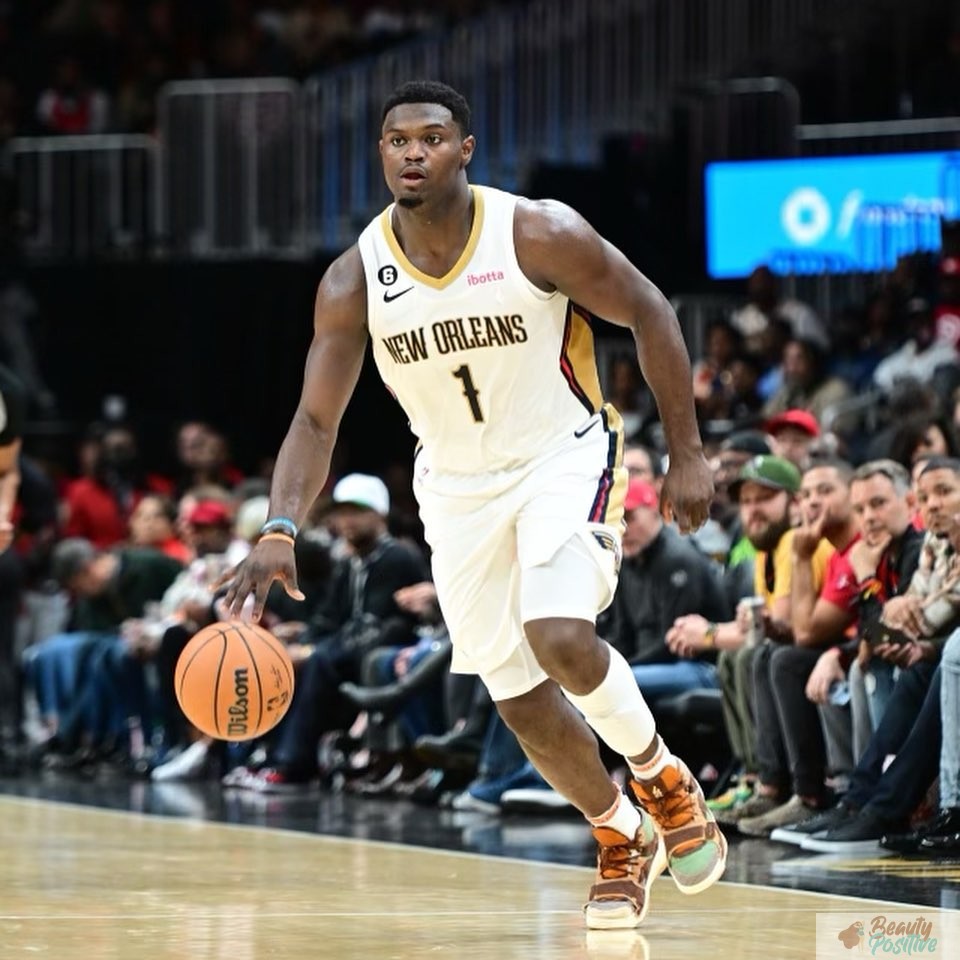 However, Zion Williamson's weight gain does not stop him from being number one and leading his team to victory. Pelicans are proud of him, despite his extra pounds. Still the guy has talent, and this is obvious to everyone, even to fans of other teams.
By the way Zion has Instagram, where he posts photos from training and games, some arts and even memes about himself. He ihumorously refers to his weight gain, and we support it!