Ava Max is famous not only for her songs, but also for her eccentric asymmetrical haircut. She has a geometric bob on one side and long hair on onother. Also the pop star likes to dye her hair in non-trivial colors. She recently turned fiery red. In addition to experimenting with the image, the singer has other secrets. Let's know more!
What is Ava Max famous for?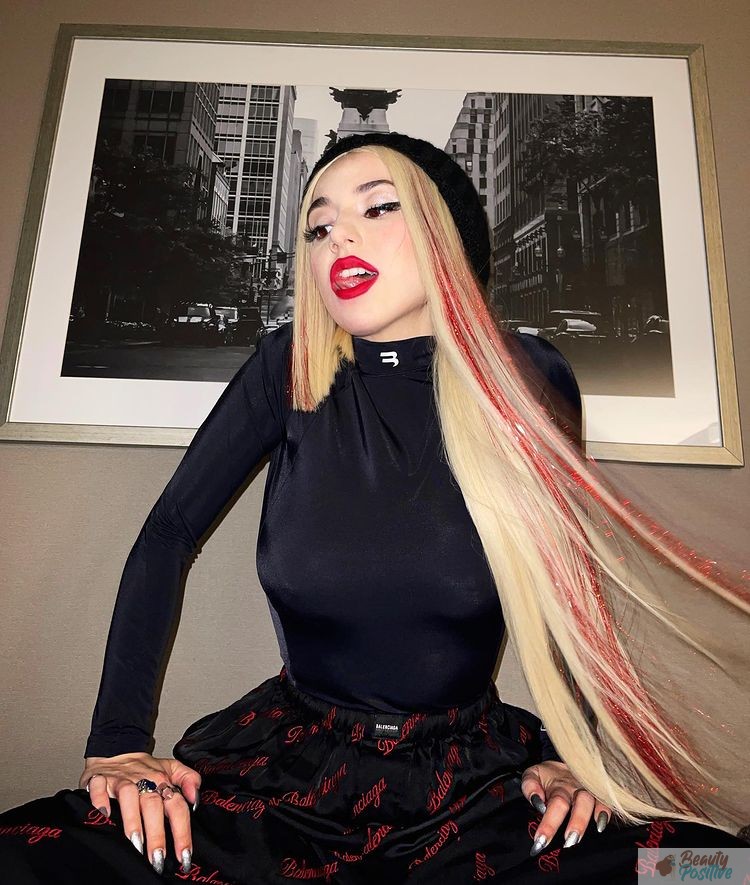 Ava Max is American singer and songwriter of Albanian origin. We have already written about Dua Lipa, another singer with Albanian roots from Kosovo. Ava Max is known for the track "Sweet but Psycho", which blazed up the UK chart in 2018. The singer has released one studio album Heaven & Hell (2020), despite being in the music industry since 2013. She sings in the style of pop and dance-pop, like Miley Cyrus, who is used to shocking the audience.
But Ava Max also knows how to attract attention. She is often compared to Lady Gaga due to her behavior and style.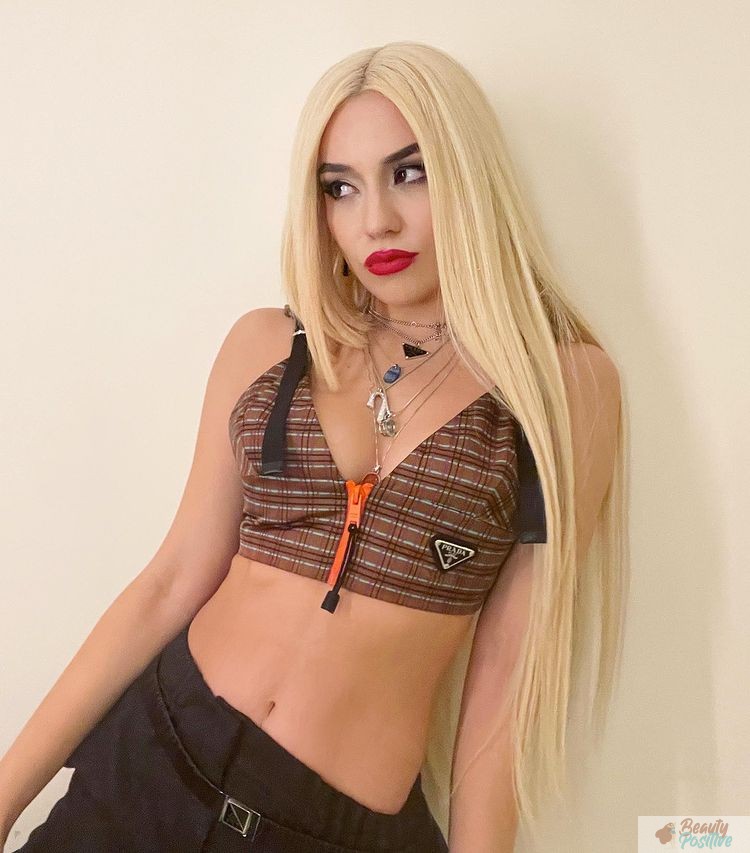 Some music critics say the platinum blonde hair is not good choice for Ava because they make her look too much like Gaga. In retort Ava Max radically changed her hairstyle, dyeing her hair red.
Посмотреть эту публикацию в Instagram
Recently she admitted that often goes against the rules by performing in clothes from unknown designers, as she wants to give them a chance. She explained that she doesn't feel real with her usual hair length and wants to be unique. Radio.com described her asymmetrical haircut as an escape from conformity.
What does her cosmik new haircut look like?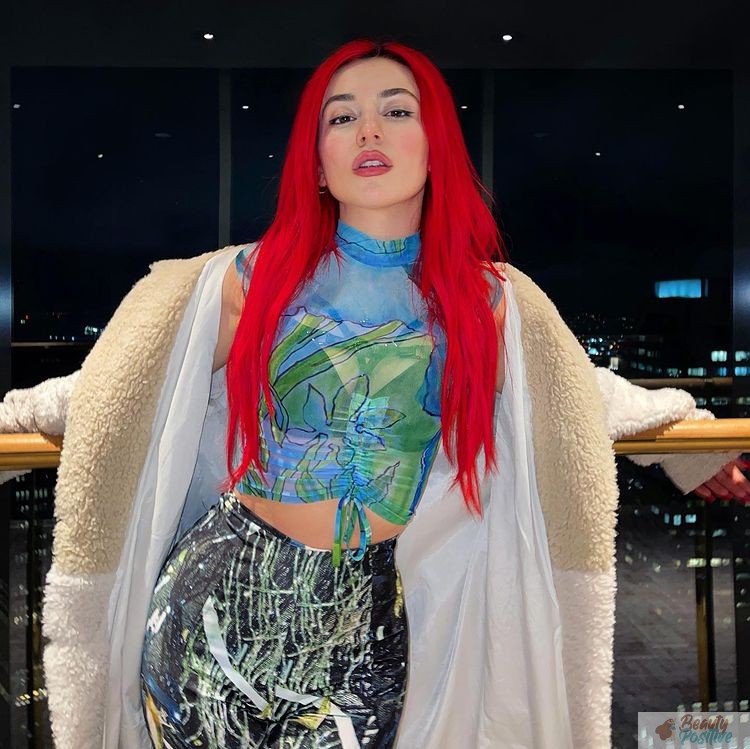 For the video "Maybe You're The Problem" the pop-diva abandoned her usual asymmetrical haircut. She appeared with fiery red hair in the shot. The new haircut cascade and bright hair color emphasize the whiteness of her skin, as well as the dramatic story on the screen.
The video is addressed to the singer's ex-boyfriend. She claims that her friends were right and he is the source of all her problems.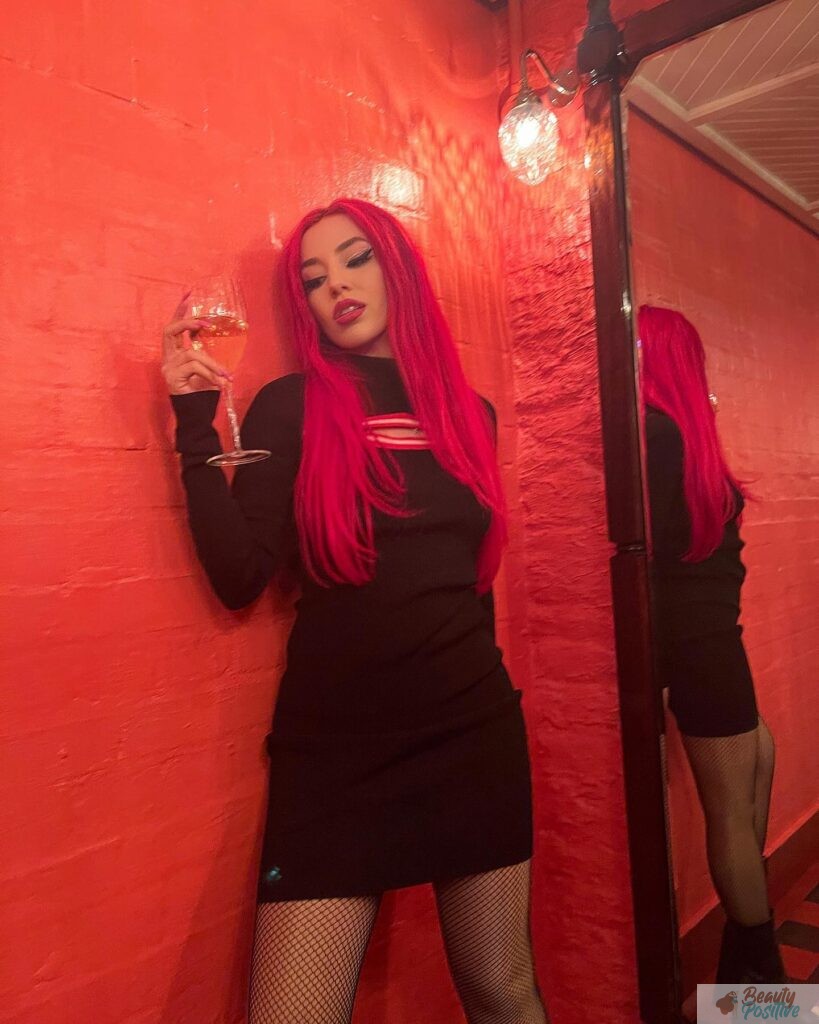 The pop star is preparing to release a new album. She has recently released her first supporting single "Maybe You're The Problem". In the latest video Ava Max decides to get rid of her boyfriend, who causes her a lot of problems.
The fiery hair of the singer contrasts with the snow-white snow, which is the backdrop for the action. Ava spends all the time in a swimsuit, including skiing. The video turned out to be very revealing, the singer even appears topless. By the way she often poses without clothing so we shouldn't even look for her leaked photos because we can see them all on her Instagram.
What about secrets of Ava Max?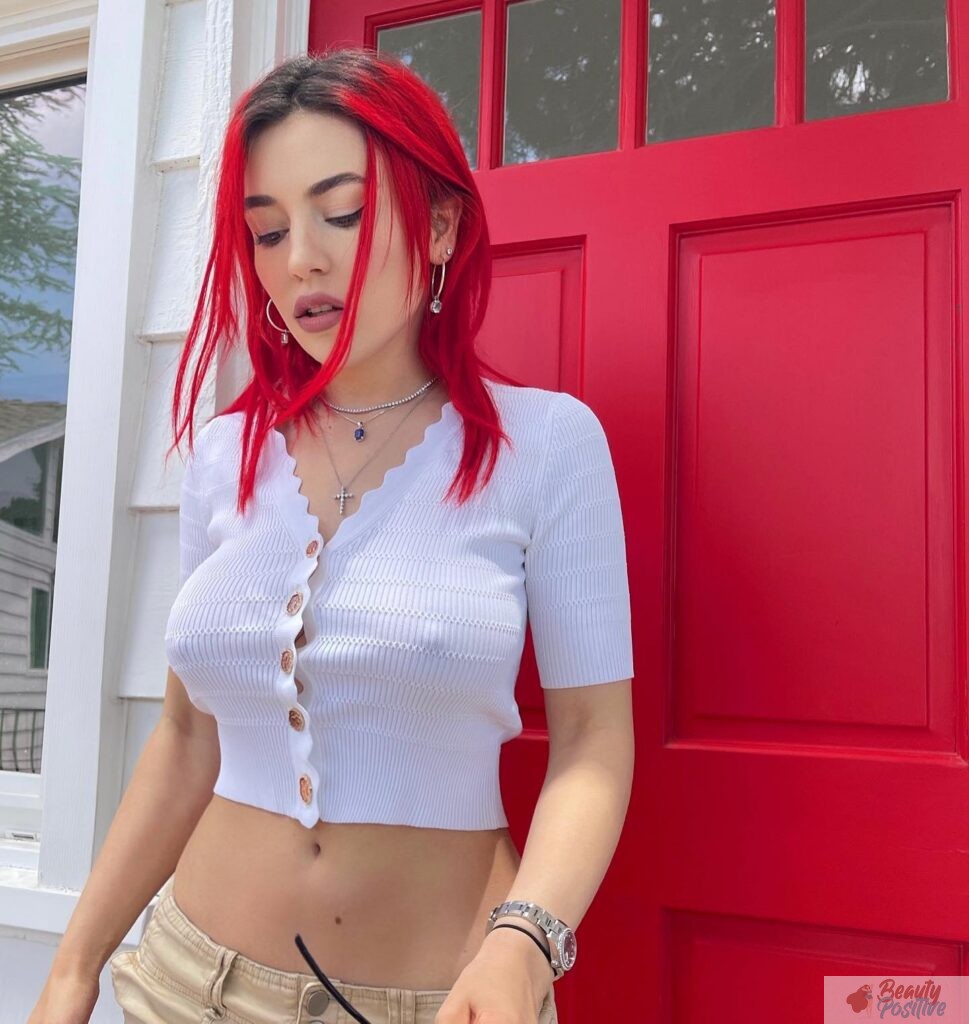 Max loves to experiment with looks and style too much. Once Ava said in an interview that her famous haircut appeared by accident.
One day she decided to cut her hair in a bob style, and had already begun the process, but then she remembered that she had chocolate chip cookies in the oven. The pop diva took the cookies out of the oven and then went back to finish her hair. But she saw that the asymmetry looks well and left it like it was! She wants to look unique and spend a lot of time to think over the image. And today it has borne fruit.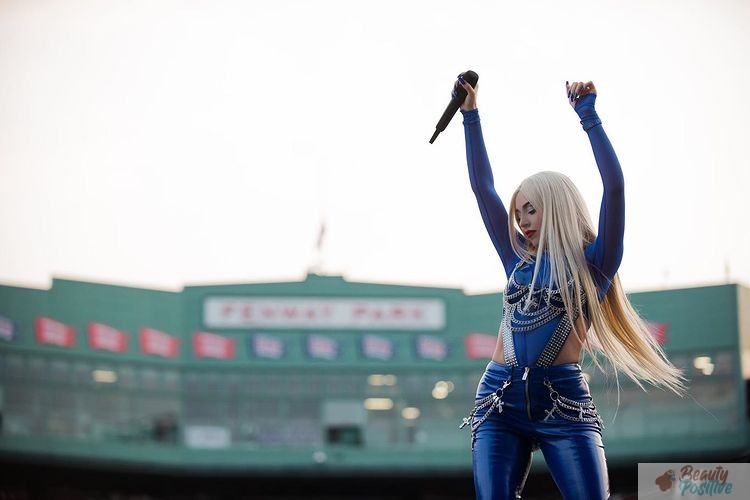 Ava Max cannot determine her sexual orientation. In an interview with Attitude in 2019 the singer opened up that she has been attracted to women in the past. She does not recognize rules and restrictions, and feels free to love whoever she wants. But it is known that she had a boyfriend. Some people said that he was her guitar player Nico Aranda.
But after the release of the new video, it became known that today the singer's heart is free. And not only for guys, but also for girls.