R&B singer SZA, whose real name is Solana Rowe, will become an actress. In winter, the singer recorded an emotional track about breaking up with her boyfriend "I Hate U", and in the summer 2 more new songs "Joni" and "Nightbird" appeared. Probably, the R&B-diva decided to take a break from music and try something new. But the fans are indignant, because Solana has not released new albums for 5 years!
What is the upcoming SZA film about?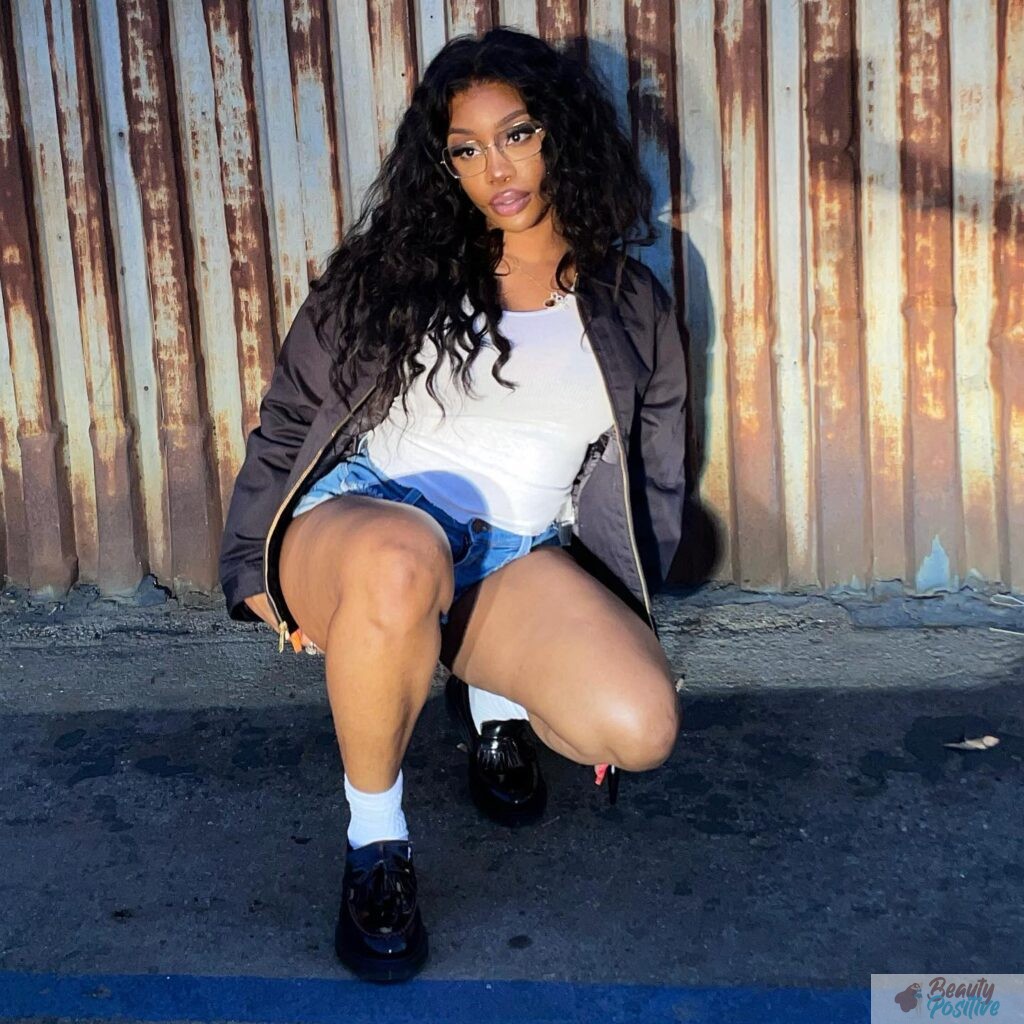 The R&B-diva will star in the original-titled film Tuna Melt alongside Euphoria star Chloe Cherry, according to NME. The film will be directed by Eddie Huang, who also plans to star in it. The film promises to be a mixture of Pulp Fiction and High Fidelity.
Eddie Huang himself will play the role of a killer who meets the love of his life during one of the tasks. SZA plays his "love". It is unclear what kind of character Chloe has, as well as the release date of the film.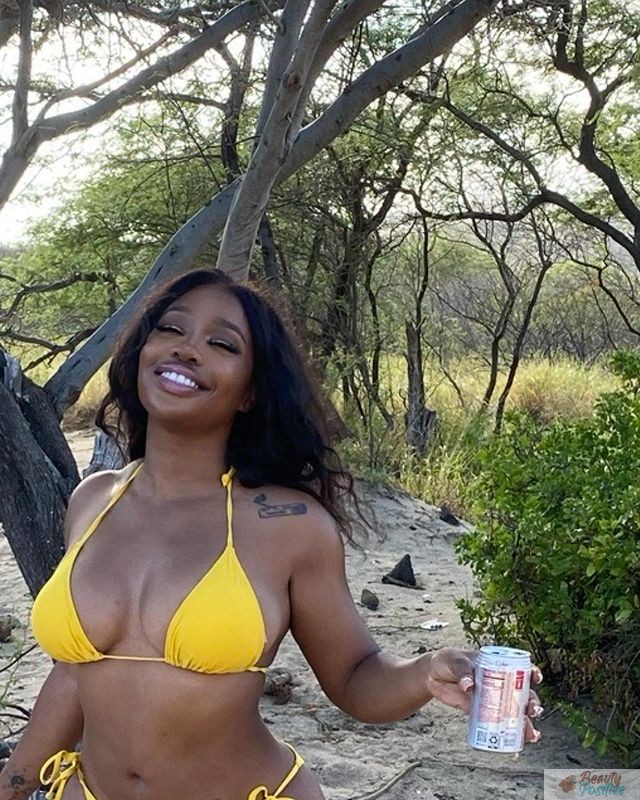 Perhaps the singer's fans will be curious to see her as a killer's girl, but even more they want to hear her new album! The singer replies that he is in the works. In fact, the new album is almost ready, but Solana does not know when it will be released.
SZA also recently celebrated the fifth anniversary of their debut album "Ctrl" by sharing a deluxe edition of their 2017 record. It included an alternate version of the Travis Scott collaboration "Love Galore" as well as six previously unreleased tracks.
At the Grammys with a broken leg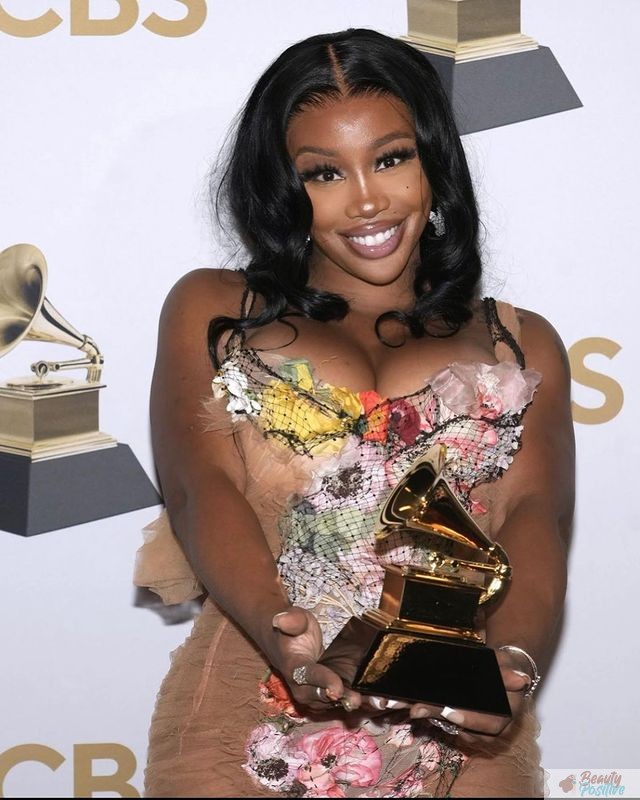 In April 2022 SZA attended the Grammys with a broken leg. She arrived at the event in a wheelchair and climbed onto the stage on crutches for her award. She found out that was a fracture only the next day, when she took an x-ray. The singer was sure that she only had a sprain, but it turned out that she had a fragmentary fracture of her ankle. As SZA admitted in social networks, she received an injury after falling out of bed a few hours before leaving the house.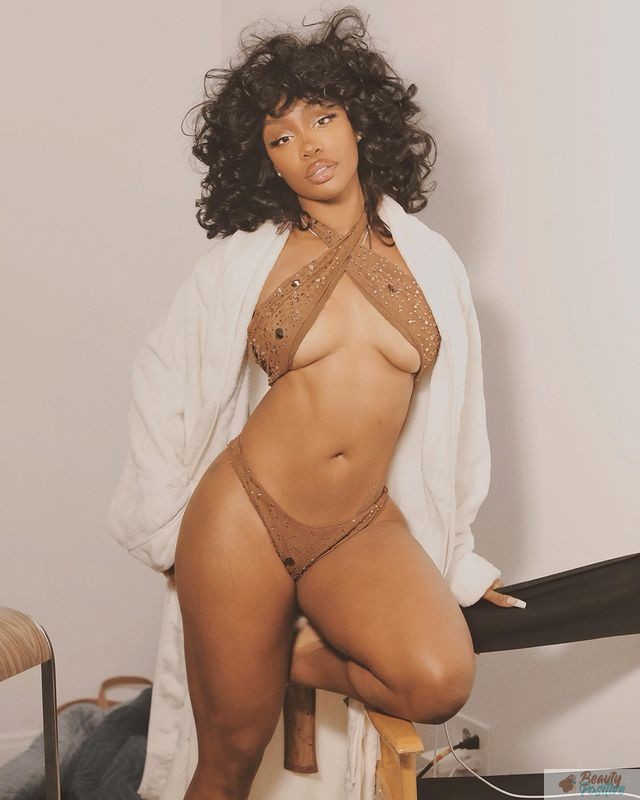 Despite the fact that she did not manage to show off in a dress, she received an award. The single "Kiss Me More" by Doja Cat and SZA was recognized as the best duet.
Another trouble happened at the awards with Olivia Rodrigo. During a backstage photo session, the 19-year-old singer could not hold her three Grammys in her hands and dropped one of the statuettes, which fell into two parts. Some will say that this is a bad sign…
What is SZA singing about?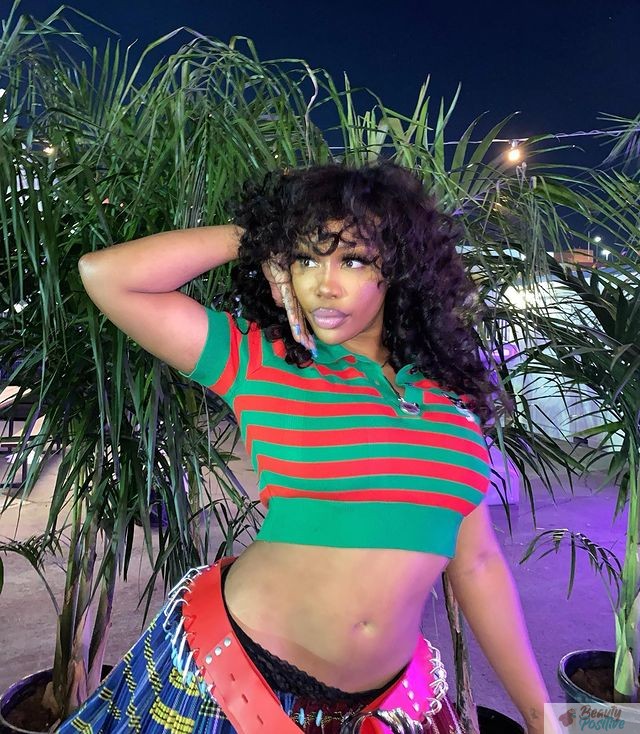 Solana Rowe is loved not only for her magical voice, but also for her frank lyrics. In songs she shares her emotions, experiences, shows weaknesses. On "Drew Barrymore", she admits she doesn't want to shave her legs despite beauty standards, and on "Supermodel" she says she doesn't feel beautiful. But it doesn't look like she has a complex because of her appearance. Leaked photos of SZA by the paparazzi appear on the Internet and her Instagram is full of open pics.
Посмотреть эту публикацию в Instagram
The singer is inspired by women who have overcome discrimination and defended their rights. She is entirely on the side of all women who are forced to fight for themselves. By the way, Lizzo is also one of those women.
SZA is the owner of a platinum album and several Grammy nominations. She is also the favorite singer of Beyoncé and Barack Obama. Let's hope that the singer's second album will be released no later than her first full-length film.